Open Air Cinemas In Athens
by XpatAthens
Tuesday, 07 June 2022
Nothing defines Greek summer as much as open-air cinemas do; in fact, almost every Athenian neighborhood has an outdoor cinema, or 'therinos' as they are called in Greek.
Some summer cinemas in Athens offer extraordinary views of the Acropolis; others are surrounded by fragrant gardens that fill the air with the sweet scent of jasmine and orange blossoms while others are right next to the sea.
The decades-old tradition of open-air cinemas is still alive and kicking, in fact, there are more than 60 outdoor cinemas in the Attica region alone. Open-air cinemas are a great summer outing for the young and old alike; there you'll sip on an ice-cold beer, enjoy an ice cream or snack and smoke a cigarette without being told off.
Interesting Facts
Movies are not dubbed and will be subtitled in Greek
There are usually two movie screenings, one at 21:00 and another at 23:00
It's best to purchase your tickets ~20 minutes ahead of time to avoid a long queue
Seats at open-air cinemas are not numbered, you can sit wherever you like
Most cinemas have a bar where you can order snacks and drinks

Most cinemas have intermissions
Iconic Open-Air Cinemas in Athens

Cine Thission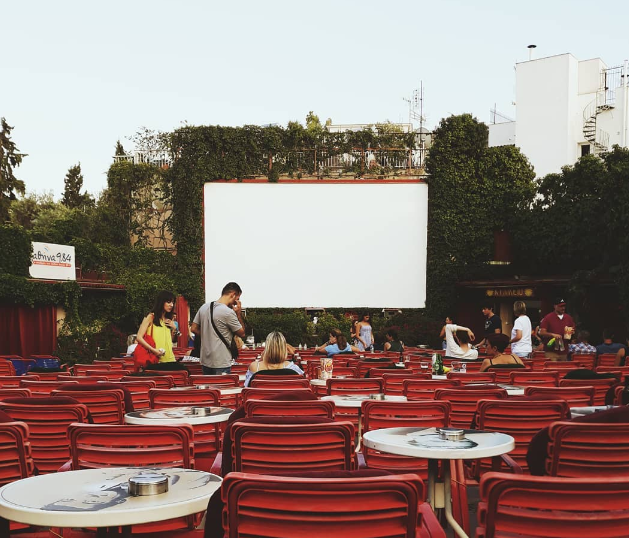 @heleniflessas

This historic cinema was established in 1935 and has been in operation ever since. Much like Cine Paris it offers excellent views of the Acropolis.
Why We Like It: For homemade snacks and carefully selected drinks that are served at the bar.

Address: 7 Apostolou Pavlou, Thission
Telephone: 210 34 20 864

Cine Dexameni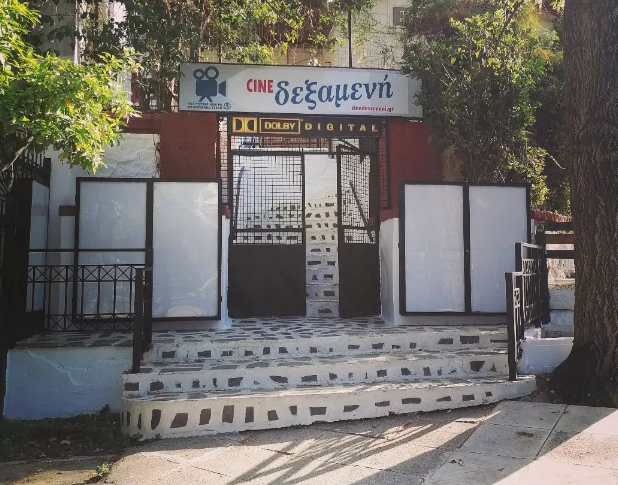 @apozagkos

A favorite among locals, this cinema is located in the upscale area of Kolonaki and has been in operation for many years.
Why We Like It: After the screening, you can enjoy a nightcap in one of the area's high-end bars.

Address:
Platia Dexamenis, Kolonaki
Telephone:
210 36 23 942

Cine Aegli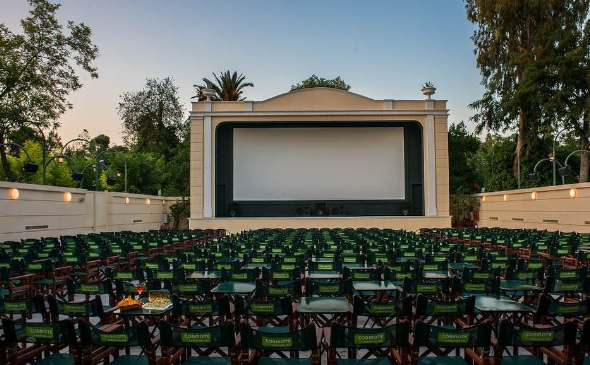 @youflycom
Located inside the historic Zappion Garden, Aegli is the oldest summer cinema in Athens and has been in operation since 1903.
Why We Like It: Its old-world charm, verdant garden, and delicious snacks.
Address:
Zappio Garden (entrance from Vas. Olgas Avenue)
Telephone:
210 33 69 300 (ext. 5)