The Vorres Museum - A Garden Paradise
by XpatAthens
Tuesday, 12 May 2015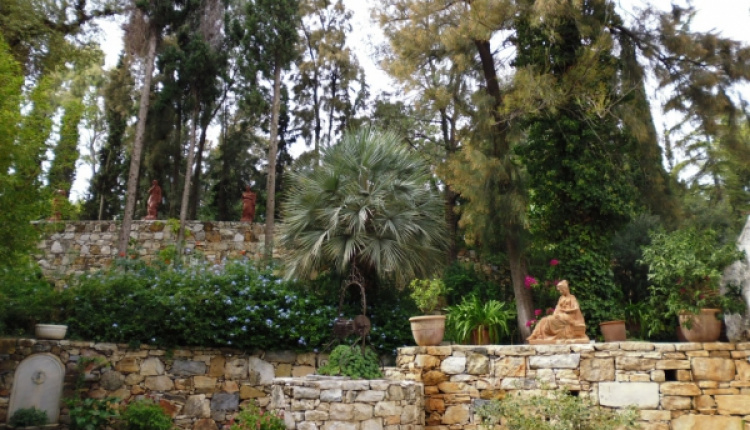 Located in six acres of lush gardens in Paiania, near Athens Airport, the Vorres Museum was founded in 1983 by Ian Vorres in order to promote Greek art and culture through a diverse range of activities, exhibitions and children's activities. A graduate of Athens College, Mr Vorres was a famous Greek art collector who studied Economics and Political Science at Queen's University in Ontario, Canada and furthered his studies with a Diploma in Philosophy and Psychology from the University of Toronto. After a career in Journalism in Canada, Between 1991-1998 Mr. Vorres served as Mayor of Paiania – the area of Athens where the Museum is located. He passed away in February 2015.


Divided into two sections: Contemporary and Folk Art, both museums showcase over 2,500 years of Greek history. I have had the fortunate experience of visiting Vorres twice now – once when I experienced St. Thomas's B&B in nearby Paiania, the second time in October 2014 when TBEX hosted its European conference in Athens, they held their Speakers Party in the gardens.


Whilst the museums are interesting, I couldn't stop marvelling at how peaceful the gardens were and could happily sit for hours. My second time I spent more time being shown the Folk and Contemporary Art. Both are fascinating and the art space is housed in a warehouse style building – but the aesthetics work well and are in keeping with the surroundings. Exhibitions are changed according to which artist is in residence.


Rental
It's possible to rent the space out and I've been told by friends that Vorres makes a fantastic location for a wedding. With the ability to host up to 700 people, with its gardens and location under Mount Imittos, I would certainly consider holding an event here! Check out their events page for more information.