FREE Coaching Support Through Online Platform Be Your Own Muse
by XpatAthens
Thursday, 26 March 2020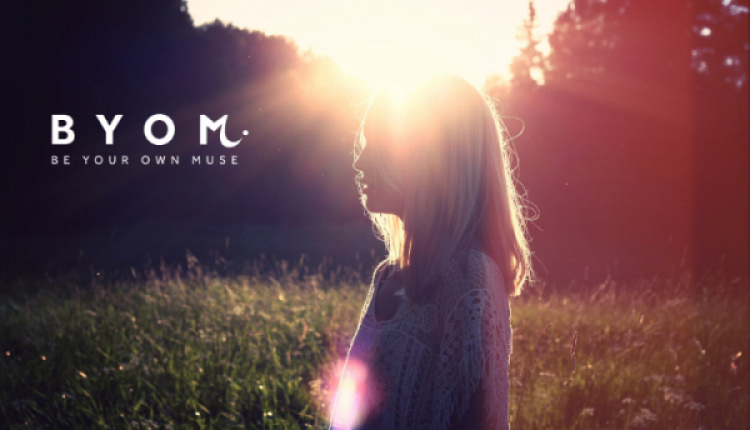 In times of social distancing and self-isolation, the on-demand online life coaching platform -
Be Your Own Muse
- is offering
free access
to their entire coaching platform
as their way of social contribution to all those challenged by the COVID-19 pandemic. Until the end of April, everyone has free access to practical, effective and bite-sized online life coaching lessons to become the clearest, happiest, emotionally and mentally strongest person you know.
The platform launched on March 23rd with over 40 life coaching lessons offered in bite-size format (only 5 to 20 min. per lesson required), and a special Self-Help Toolbox of coaching lessons and audios to assist people in the mentally and emotionally demanding times of COVID-19. The coaching lessons are a combination of mind retraining audios, practical tools, education, inspiration and life wisdom to help people thrive in the fast-paced, increasingly demanding times we live in. Inspired by The Hill of The Muses in Athens, Greece, the platform combines modern and ancient wisdom with science and practical coaching.

The life coaching lessons are based on real needs and provide practical solutions to challenges we all face in this day and age. Coaching lessons include teachings and exercises for self-understanding, building healthy relationships, finding a meaningful career and purpose, increasing resilience, developing balance and inner strength, managing thoughts and feelings and creating lasting positive emotional and mental change.

Be Your Own Muse is a cross-cultural, cross-generational, inclusive platform aiming to assist and unite people from all cultures, ethnic backgrounds and social statuses. The platform is aimed at women but also welcomes men and transgender people with open arms. The Be Your Own Muse platform was launched in 2018 and has successfully been pilot-tested with women from all ages all around the world.
---
---
A note from the founder Eleni Meraki:
"I believe that coaching has become a necessity in the rapidly changing, increasingly complicated and demanding times we live in. We haven't been properly equipped with the mental and emotional skills to manage and thrive in today's world. And thus, out of this necessity, which has become even greater the last couple of weeks due to the current global COVID-19 pandemic, I came to the deep understanding that coaching shouldn't be a luxury product, available only to a select few. My platform was initially created in a program structure but with all that is happening now, I recognized the urgent need for these tools, knowledge and wisdom in everyone. Making the platform subscription-based and affordable was a no-brainer. Everyone deserves coaching and should have access to that now. We need people to assume personal responsibility and lead in their communities more than ever before. We are interconnected, we need each other. When you are not well, I am not well. The world changes, one happy and conscious person at a time. And it needs us to change quickly."
A close friend of ours and contributor to XpatAthens via her platforms
Be Your Own Muse
and
Guts & Tales
, we are grateful to Eleni for her contriution to our well-being.
Eleni made a 180 in her life when she left a corporate marketing career in Amsterdam, The Netherlands, to follow a coaching and writing career in Athens, Greece. By making this transition, she embarked on her life's mission to guide and empower people to live more consciously and authentically. To learn more and get in touch with Eleni visit her personal website at:
elenimeraki.com