So Close Yet So Far Away
by XpatAthens
Wednesday, 27 May 2020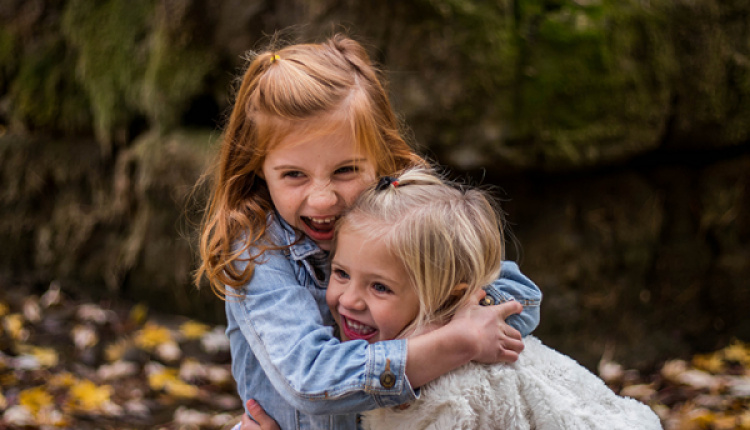 Although the measures for COVID-19 have eased, we are still very cautious. We avoid social contact and do not visit friends yet. That's because we adults can keep the necessary, safe distance, but children cannot. Last week we planned a "date" with one of my daughter's friends and her mom in the park. We would all walk together, two moms and two kids, keeping a safe distance between us.
We discussed with the children in advance and set the rules upfront about what is and what's not allowed. Of course, we had to remind them several times: "Don't get too close, come closer to me, don't touch this." It was going well until the children decided they wanted to hug, but that was out of the question. My daughter started to cry long and loud! That's certainly not what I would call a relaxing walk.
The same thing happened when she met her grandmother; she wanted to run into her arms. And I, the "bad" mom apparently, did not let her. My daughter could not understand why since we've been in the house for so long without meeting anyone and since the measures have started being less strict. "I'm heartbroken that I can't hug my grandmother," she told me and burst into tears. In our family, we have people belonging to the high-risk group, so we are more than careful.
Several worrying thoughts came to my mind: "Have we perhaps become hypochondriacs?" "Is it possible we are more afraid than we allow ourselves to feel?" "And how much has all this fear affected us?" I took my daughter in my arms and let her cry as much as she wanted. I wasn't talking to her; I was simply holding her in my arms. When she stopped, she wiped her tears and said: "I know, mom, that this coronavirus won't let us do what we want. Fortunately, I can at least see my grandmother even if it's from a distance."
---



If there's a topic you're interested in and would like to learn more about you may contact me via email. For more information about me and my work check the XpatAthens Directory or visit my website. Because this is your life!