Homeschooling During Lockdown: Adapting To New Conditions
by XpatAthens
Tuesday, 21 April 2020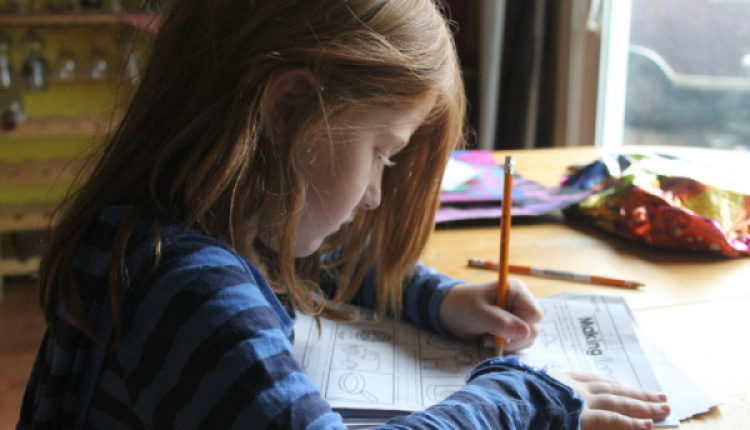 During the early days of the coronavirus, we were careful but a bit more relaxed. Although we were staying home, our schedules had changed. It was almost like a vacation. We were waking up late, leisurely helping our daughter with her school studying, sleeping late, doing everything late. But that's how it got a bit out of hand. The day would pass, and I would still find myself on a chair trying to assimilate the role of my daughter's teacher as the school was sending new material every day. I know she felt secure being with me, but with all the breaks and delays, studying took way too long. Let alone math was not my forte at school.
It was a challenge to persuade her to study as she did when she was still going to school. "But this is our home, it's not school," she would complain. "It doesn't matter if I go to bed later." She was fighting and negotiating for her rights. "We have to have a program." my husband would argue, and of course, he was right, but his critical tone of voice was not much help. So we did have some "battles" in the beginning.
I remember telling myself that neither my daughter nor I deserved such treatment. I wanted to hold her in my arms more, play, and laugh together more. Instead, I had to play a role that didn't belong to me. It didn't take long before I realized that facts had changed and that nothing was the same as before. We were all facing a new situation, and the best we could do was to accept it and then take time to adapt to it. We started with baby steps, and eventually, we found the way – the way that would work for us. The truth is that creating a daily schedule and finding a new routine helped us all a lot. Now we laugh more, hug more, and make the best of our time together.
---



If there's a topic you're interested in and would like to learn more about you may contact me via email. For more information about me and my work check the XpatAthens Directory or visit my website. Because this is your life!