Ancient Footpath Delphi Hiking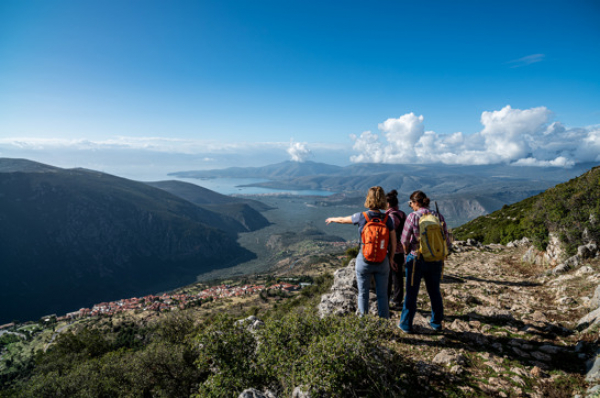 A historic and inspiring hike, part of the E4 European trail! It makes its way down the slopes of Mt Parnassos leading to the village of Delphi. It is the ancient footpath that God Pan's worshipers took from the ancient temples of Delphi to the Corycean Grotto to celebrate holy rites. Our hike starts on the Livadi plateau at an altitude of 1200 m.

Following the ancient path through lush forests, we descend to the Delphi sanctuary! A magical spot overlooking the olive trees valley and the Corinthian Gulf with the imposing mountains of the Peloponnese as a backdrop.
This is a hiking tour and no visit or guiding to the Archaeological Site is included.
EVENT INFO
When

:

01 Apr 2022 - 30 Nov 2022

Where

:

Meeting point Delphi Museum & Archeological site

Price

:

From €45

Title:

Ancient Footpath Delphi Hiking

Email:

info@trekking.gr