Santorini Walking Tours - Caldera Hike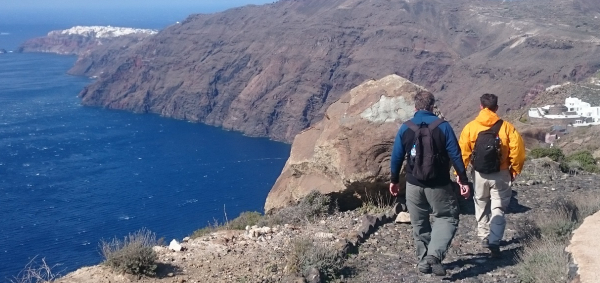 Enjoy a guided walking tour on Santorini's most impressive path, right on the rim of the famous volcanic caldera. Follow the footsteps of ancient merchants, farmers and sailors, and experience a once in a lifetime adventure at the edge of the super volcano that inspired the myth of Atlantis.
Your local guide will take you through traditional whitewashed settlements, at the only inhabited caldera in the world. Marvel at the azure sea and the breathtaking landscape, learning about the rich myths and history of Santorini. Starting from Fira and ending in Oia, you will enjoy extraordinary views, visit unique places of interest and capture exceptional photographic moments.
With this Santorini Walking Tour you will immerse yourselves into the island life, enjoying the bright sky, the endless horizon, and the true wonder of nature that Santorini is.
EVENT INFO
When

:

01 Mar 2021 - 30 Oct 2021

Where

:

Santorini

Title:

Santorini Walking Tours - Caldera Hike

Contact Number:

+30 2286036496