1896 Classic Marathon Race Revival V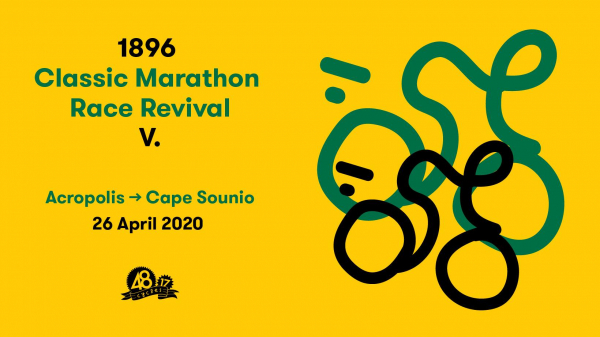 Greece's premier track bike race, in memoriam and appreciation of the epic brakeless race to Marathon that took place on 1896 at the first Modern Olympic Games of Athens.
2020 marks its 5th edition and the race will take place on the coastal road connecting Acropolis to its most iconic peninsula at Cape Sounio.
Race Details:
- long-distance race
- total distance approx 75klm
- first 15klm (controlled pace)
- race distance 60klm (between km 15 and 75)
- fixed gear only
- helmets obligatory
- front brake allowed
Registration: 20 euros (including race pack)
Register through
info@48x17.com
Race starts at 48x17 Cycles, Veikou 2, Acropolis.
Ends at Cape Sounio.
There will be an after-party at a private villa by the beach.
There will be a bus that can take racers and their bike back to Athens.
Historical Background:

At the first Modern Olympic Games the sport of cycling was introduced. There were several track cycling events held at the Phaliron Velodrome (Stadio Karaiskaki) and one road cycling event. At that time the "bicycle" was quite a novice idea people were not familiar with. Gears, brakes and deralleurs were not yet invented and all bicycles were fixed gear and brakeless.
The only road race of the Games took place on April 12. It was 87 kilometres long, with contestants cycling to the village of Marathon and back. Five Greeks registered for the race, one of them Aristides Konstantinides, and a few foreign cyclists including the German August von Gödrich and the Briton Edward Battel. Konstantinidis was one of the first bicycle enthusiasts in the country and a member of the first Greek cycling club.
He won the road race, covering the 87 kilometres from Athens to Marathon and back in a time of 3:22:31 despite his bicycle breaking down on the way back to Athens. Legend has it that he borrowed a bicycle from a spectator to finish the race.
Konstantinidis led from the start until his first fall that allowed Battel to briefly pass in front of him. Both Konstantinidis and Battel fell again before finishing, with Battel's fall being severe enough to drop him from first place to third as both Konstantinidis and Gödrich passed him. Konstantinides entered the city battered and bleeding but trioumphant giving Greece one of its most glorified gold medals as groups of bystanders cheered him on his way to the finish line.
EVENT INFO
Where

:

48x17 Cycles, Veikou 2, Acropolis.

Title:

1896 Classic Marathon Race Revival V

Email:

info@48x17.com