Grand Opening - Athenians Rugby Club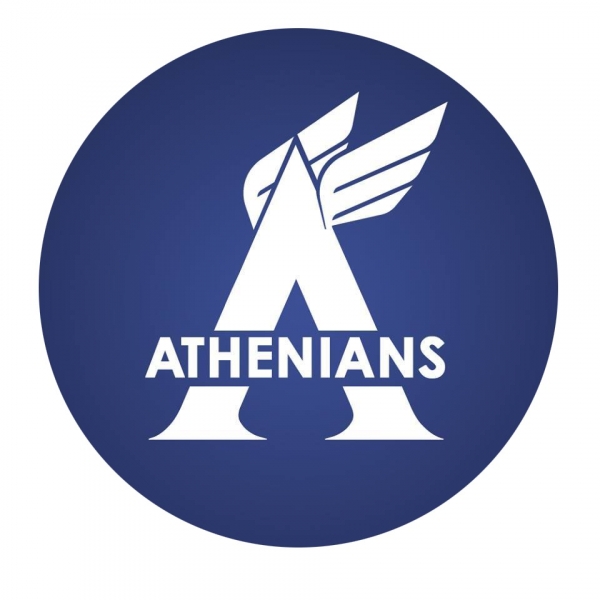 New Sports Club Calling on Athenians to Come and Try Rugby


The newly formed Athenians Sports Club will hold a 'grand opening' on Saturday 28th of April at Aiolos Glyfadas FC in Vari.


Co-founders Lina Norman and Vasilis Katsakos are encouraging people of all ages to attend and try their hand at rugby and enjoy the other exciting activities planned for the launch.


Both Norman and Katsakos are experienced rugby players and coaches who have a passion for the game and would love to see more Athens residents enjoying the sport as much as they do.
"We decided to start 'Athenians' because we want to give more children the chance to play rugby," said Norman who played in the 2010 Women's Rugby World Cup for Sweden.


"Rugby has some great values connected to the sport. Respect for others, respect for rules and laws, solidarity with your teammates, discipline and passion. I believe that children who learn to understand and treasure these values early on will benefit in all their social, family and work relationships.''


Rugby has given Vasilis (Billy) Katsakos the opportunity to play at the elite level in Spain and France as well as Greece and he is now ready to help the next generation reach their goals. "Academies for all kinds of sports have been my biggest dream since I was a student at university. Now I feel ready to start something and share my knowledge with the best people there are, kids! "Rugby is a lot like life.


Sometimes you have to compete with someone taller, faster or heavier than you. The magic thing is that you have to win this "fight" for you and your teammates with the attributes and skills that you have and always respecting the rules of the game and the laws of life. "Rugby is a sport that everybody can join and play an important role on the field whether you are big, small, tall or short."


Currently there are eleven active rugby union clubs in Greece with approximately three hundred players. There are seven women's teams. The grand opening will include tag rugby games for the kids, rugby activities for all ages, blue building blocks for the youngest kids, barbecue and drinks for sale and a DJ. There will be the chance to win a family holiday to Italy courtesy of Nova Travel.


If you are undecided whether you should attend, Lina Norman has a simple message for you. "Come! We promise you it will be fun. We have so many activities going it's gonna be like a rugby fun fair! For the youngest and the oldest and those in between, there will be things to do for everyone.


It doesn't matter if it's the first time you see a rugby ball or if you have played in a world cup, rugby is for everyone." DETAILS: Athenians Sports Club grand opening. Saturday 28 April at 17:00. Venue: Aiolos Glyfadas FC Papandreou Andrea 2, Vari Greece.
EVENT INFO
When

:

28 Apr 2018

Time

:

17:00 - 17:00

Where

:

Aiolos International Football Club

Price

:

Free

Title:

Grand Opening - Athenians Rugby Club