MAMMA MIA!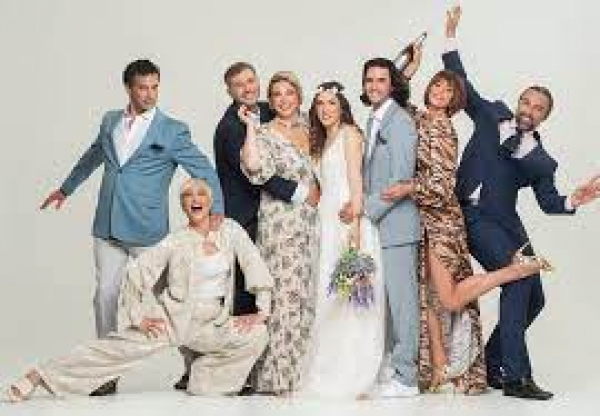 The award-winning musical that has been loved by millions of viewers around the world, for the show itself, but also for its great songs, one of the most entertaining feel-good musicals of all time, is coming this summer at the City Garden Festival.

The sunny, happy, and moving story by Catherine Johnson unfolds on a Greek paradise island. Donna's daughter, Sofia, is about to get married but before that, she needs to discover the unknown identity of her father.

Secretly reading her mother's diary, she realizes that she has 3 potential dads whom she invites to her wedding to find out who the real one is. A fascinating story with plenty of ABBA songs and music!

Love, joy, laughter, friendship, and emotions are entangled in a seductive story that, through the lyrics and timeless music of ABBA, invites spectators to a unique summer party!

Starring: Nadia Kontogeorgi, Alexandros Bourdoumis, Aphrodite Liantou, George Chraniotis, Ivan Svitailo, Doretta Papadimitriou, Penelope Anastassopoulou, Ian Stratis
EVENT INFO
When

:

25 Jun 2022 - 09 Jun 2022

Where

:

City garden Theater

Price

:

From 10€

Title:

MAMMA MIA!