Greek National Opera: Byron In Greece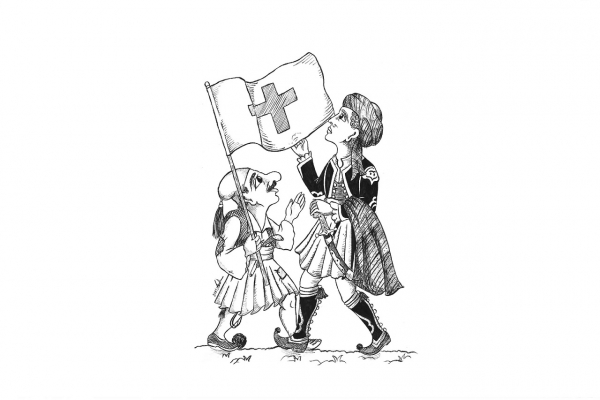 As part of the tribute to the 2021 bicentennial of the Greek Revolution.

Approaching the Greek adventures of Lord Byron by means of the tradition of the Greek folk shadow play known as "Karagiozis" is not an arbitrary choice, as might be imagined, given that the multifarious Lord is known to have been among the spectators of a performance of the early, Turkish version of the play in an Epirus coffee-shop in 1809!
In this new commission of the GNO Alternative Stage, the important shadow puppeteer Athos Danellis uses his cardboard figures to tell the story of Byron's two visits to Greece (first as part of his youthful Grand Tour and then in the service of the Greek War of Independence) within the telescoped, dreamlike space-time of the "berdes" (the traditional backlit cloth that acts as screen-stage for the shadow play).


The gradual conversion of Lord Byron from a "superstar" Romantic tourist-poet to a conscious philhellene, a critic of Greek factionalism and benefactor of the Revolution, eventually gaining the status of a national hero in the Greek popular imaginary, is highlighted through his imaginative absorption by the archetypal world of Karagiozis and enriched by deft references to historical figures such as John Cam Hobhouse, Ali Pasha and Tereza Makri – better known as "Maid of Athens" from Byron's poem of the same title that paid tribute to the twelve-year-old girl with whom the poet fell passionately in love while lodging in her mother's house in 1810.

When: March 28th, April 4th & April 11th
Time: 11:00


---
For more information please click HERE!
---
EVENT INFO
When

:

28 Mar 2021 - 11 Apr 2021

Time

:

11:00 - 11:00

Title:

Greek National Opera: Byron In Greece

Email:

info@nationalopera.gr

Contact Number:

+30 213 0885700