SNFCC's Christmas World Comes Alive On Our Screens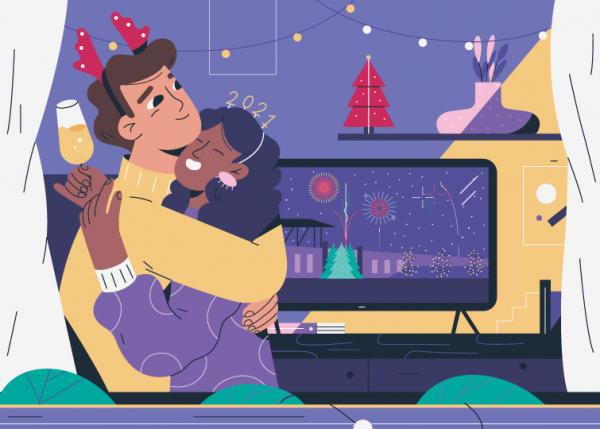 Faithful, despite the unprecedented circumstances, to its annual, long-standing date with the public, the Stavros Niarchos Foundation Cultural Center welcomes the Christmas season with a variety of shows that will be transmitted online through live streaming!
Christmas Tales at the Lighthouse: Sherlock Holmes and the thief of Christmas
When: December 23rd - January 5th
Arthur Conan Doyle's famous hero invites us to follow him into the magical world of Christmas-time London. Amidst the joyful buzz of the city, where children sing carols and everyone exchanges gifts, Sherlock Holmes has only one thing on his mind: the case of the thief of Christmas. He looks for the blue sapphire, chases after the mysterious turkey and, under every snow-capped roof, finds clues that will bring him even closer… not just to the answer to the mystery, but to the meaning of Christmas.
New Year's Eve at SNFCC

When: December 30th at 22:30
The evening's festivities will begin at 22:30 with a special artistic program in association with the Greek National Opera. Let's all welcome 2021 together, even if we're apart, with wonderful images and sounds that will reach into every home, in every corner of Greece.
---
To view the full schedule of events click HERE!

---
EVENT INFO
When

:

23 Dec 2020 - 05 Jan 2021

Title:

SNFCC's Christmas World Comes Alive On Our Screens

Email:

info@snfcc.org

Contact Number:

216 8091000