Athens Flying Week 2019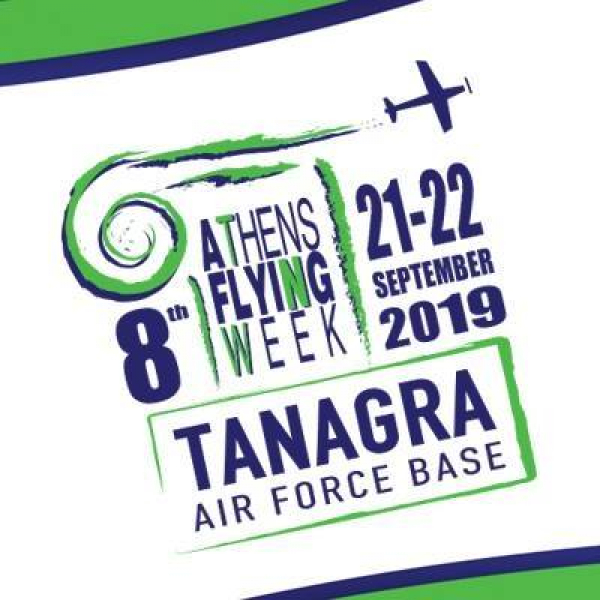 The greatest air show of Greece, Athens Flying Week (AFW) Tanagra International Air Show 2019, with more than 410,000 loyal fans from around the world, returns for the 8th year in a row, and takes off for the fourth time from the Tanagra Air Base, on 21 and 22 September 2019!


Are you ready to take off with us?!


At the Tanagra airport, you will be able to live an exciting and unique experience, having the opportunity to:
- Enjoy easy and quick access to the main area of the show from the FREE parking located INSIDE the airport, RIGHT NEXT TO the spectators' area.
- Experience take-offs and landings by the most popular jet and turboprop aircraft, just a stone's throw away.
- Enjoy a spectacular Air Show
- Take a picture of yourself next to the planes, with the fighter jet pilots as well as the world-famous aerobatic pilots, at the largest static aircraft display in recent years.
- Browse and make your purchases at the trade fair, but also learn about every type of aviation training from the competent air schools, Αero clubs, and the Hellenic Aeronautical and Air Sports Federation (ELAO).
- Our young friends can spend carefree moments at the exceptionally safe playground
- Take a short break & dine in the fully-equipped restaurants with shaded areas
- Enjoy full visual access to giant screens which will be installed in various parts of the airport
- Enjoy aeromodelling demonstrations
- Participate and have fun at the numerous unique happenings and events