John Cleese Live At Odeon Of Herodes Atticus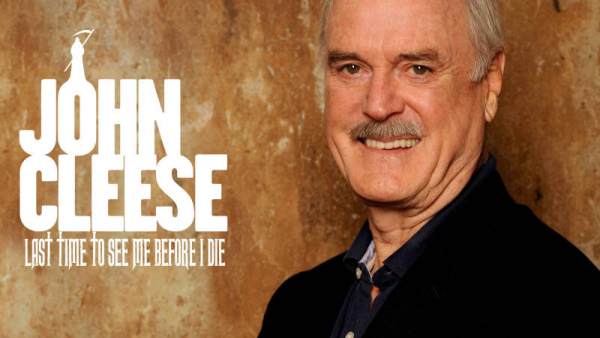 British comedy icon and legendary Monty Python member John Cleese is coming to Athens on 20 September 2019 to perform at the Odeon of Herodes Atticus for the first time.
The Odeon of Herodes Atticus is hosting – for the first time in Greece – one of the leading and most internationally acclaimed comedians of recent decades. World renowned John Cleese will perform at one of the most imposing theatres worldwide as part of his tour Last Time to See Me Before I Die. Through a montage of popular clips and live comedy sketches, Cleese will share highlights from his career with a Greek audience for the first – and possibly 'last' – time.
A British institution with a distinctive style and a career spanning over 50 years, Cleese is considered to be one of the top and most influential comedians in recent times.
The performance is taking place on the occasion of the British Council's 80th-anniversary celebrations in Greece.

About John Cleese

John Cleese is a legendary comedy actor and performer, a New York Times best-selling author, an Oscar-nominated screenwriter and a very, very tall person. Born in a sleepy English town called Weston-Super-Mare in 1939, Cleese began writing as well as performing comedy sketches at Clifton College in Bristol and was a member of the Footlights Dramatic Club while a law student at the University of Cambridge.

Cleese's first professional writing venture was with The Dick Emery Show and later on with the satirical television show The Frost Report (1966) featuring David Frost. His success on the Frost shows led to a small role in Interlude (1968), his first film appearance. Along with writing partners and co-stars Graham Chapter, Terry Gilliam, Eric Idle and Michael Palin, he co-founded the legendary Monty Python troupe, who created the surreal sketch comedy series Monty Python's Flying Circus, which first aired on the BBC in 1969. Subsequently, Monty Python became a global phenomenon. Cleese starred in four Monty Python films that include Monty Python and the Holy Grail (1975), which is still widely regarded as one of comedy's most influential films. His next television endeavour was the all-time classic comedy series Faulty Towers (1975–79), which was hugely popular and received the 1980 BAFTA Award for Best Entertainment Performance. Cleese went on to crack the USA with A Fish Called Wanda in 1988, earning an Oscar nomination for his script and a BAFTA Award for Best Actor in a Leading Role.

In 2014, Cleese's memoir So, Anyway … was released by Crown Publishing and debuted at #9 on the New York Times Best Sellers List. He also has a keen interest in psychotherapy and has written two best-selling books with analyst Robin Skynner: Families and How to Survive Them (1983) and Life and How to Survive It (1993). In addition, Cleese became affiliated with Cornell University in New York in 1999, serving as A.D. White Professor-at-Large and later as Provost's Visiting Professor. His public talks at the university covered a wide range of topics and formed the basis of the book Professor at Large: The Cornell Years (2018). The British comedian has also launched his own YouTube channel, where he hosts 'seen, unseen, and should never be seen
EVENT INFO
When

:

20 Sep 2019

Time

:

21:00 - 21:00

Where

:

Odeon Of Herodes Atticus

Price

:

From 25€

Title:

John Cleese Live At Odeon Of Herodes Atticus