9th Athens Open Air Film Festival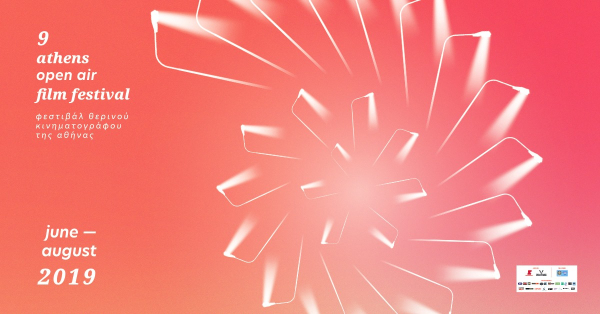 Our summer will be cinema! This is the program of the 9th Athens Open Air Film Festival The beloved cinephile summer date, the Athens Open Air Film Festival, co-organised with the City of Athens Cultural, Sport and Youth Organisation (OPANDA), returns for its 9th year with magical screenings from June to August.

Special parts of the city, archaeological sites, parks, squares, beaches and some of the most beautiful museums of Athens transform into open air cinemas with free entry to the public. The highly anticipated cinema celebration in and around Athens is an alternative and disarmingly beautiful way to watch films while simultaneously experiencing the city in a way you never imagined. A summer night's outing lit up by the magic of cinema.

This year, especially, the screenings of the 9th Athens Open Air Film Festival aim to revive the grand experience of re-watching classics and other cherished films on the big screen, in extraordinary settings. For this reason this year's programme is comprised of masterpieces of world cinema by directors such as Federico Fellini, David Lynch, Michelangelo Antonioni, Luis Buñuel, Akira Kurosawa, Jean-Pierre Melville, Mike Leigh, Stephen Frears, Alfred Hitchcock and more.

Finally, following last year's momentous and popular first screening in an ancient theatre (having screened "Electra" by M. Cacoyannis at the Ancient Epidaurus Little Theatre) the Ancient Epidaurus Little Theatre will open its doors for a second film screening, this time for the showing of "Vertigo", the best film of all time as stated by Sight & Sound and CINEMA magazine.
To view the full schedule of screenings click HERE!
---

XpatAthens is proud to be a Media Sponsor Of The Athens Open Air Film Festival
---
EVENT INFO
When

:

05 Jun 2019 - 28 Aug 2019

Where

:

Various Locations Around Athens

Title:

9th Athens Open Air Film Festival

Email:

info@aiff.gr

Contact Number:

21 0601 8565