Traditional Greek Dance At Pallas Theatre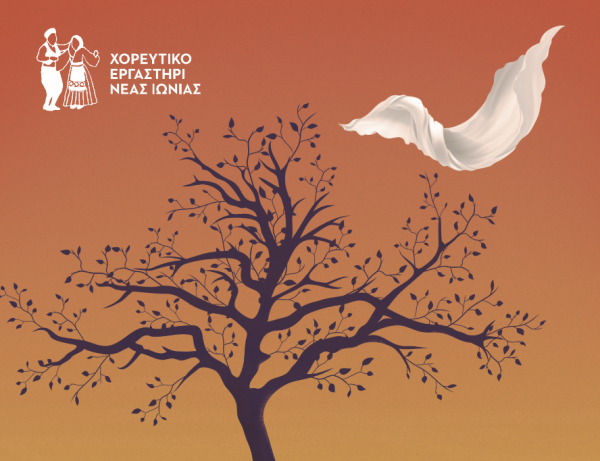 "I'll lay on your handkerchief, three virtues of the world,
the Sun, and the Wind and the glowing Moon"
The folk dancing lab (Theatriko Ergastiri) of the municipality of Nea Ionia, makes a comeback at the Pallas Theatre, after 25 years with a special dancing performance inspired from role of the handkerchief in the ethimical life and based on the axis of the greek traditional dances.
Over than 140 dancers are accompanied by musicians and singers and approach the use of the handkerchief in different aspects of the traditional culture. Through the dancing, the songs, the re-enactment of cultural events, the stories, the games as well as the ethimical practices, the audience will be able to come closer to the real protagonist of this performance, the handkerchief, unravelling the symbolisms related to it.
The supervisors of this performance are Dimitris Mitsis and Mantha Ziva, while the dancers will be accompanied by the musicians: Yiannis Pavlopoulos, Thodoris Tassoulas, Kostas Mitsios, Yiannis Yevyielis, Maria Anamaterou, Dimitris Varelopoulos, Theodoros Kouelis, Vagelis Psathas, Nikos Psathas, Dimitris Bakos, Yiorgos Mavridis, Kostas Fotiadis, Fokas Mourtzakis, Panayiotis Koutouzos, Dimitris Katsivelos, Thanos Stavridis, Spyros Mantalas, Tassos Gousetis.

Click and HERE and watch an inspiring video about this unique dance performance!
EVENT INFO
When

:

08 Apr 2019

Time

:

20:30 - 20:30

Where

:

Pallas Theatre - Voukourestiou 5, Athens

Price

:

10,00€ - 15,00€

Title:

Traditional Greek Dance At Pallas Theatre

Email:

xoreutikoergastiri@yahoo.gr