English Comedy Night With Jack Holmes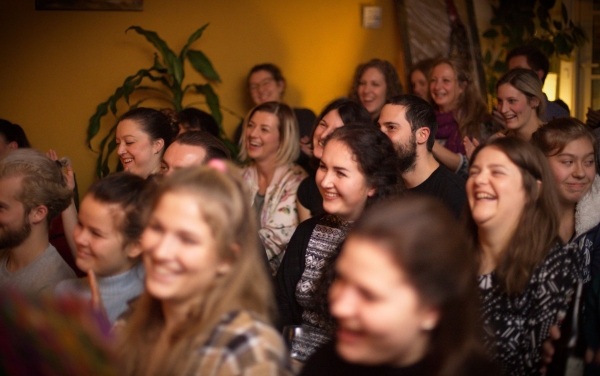 In Stitches Comedy & Avaton Theater are proud to present Athens English Comedy Night.

Join us at the beautiful Avaton Theater, located in the heart of Athens on Oct 24th for a hilarious one of a kind show with one of the fastest rising Comedians in Europe right now. Reserve your seat in advance to save money on the ticket price and gain early entrance to the theater for the best seats.


After performing in nearly 20 countries, 2 hugely successful performances at the 2018 Sziget Festival Comedy Stage, opening for some of the biggest acts in the U.K and a debut headlining tour that had sold out shows across the continent, Jack Holmes has earned a reputation of being of the comedians to watch in Europe.



Embittered and armed with his quick wit and sharp tongue, Jack has spent years developing a comedic style that's guaranteed to entertain. Equal parts honest, vicious, and playful, his act mixes brutal self-deprecation with bewilderment and frustration at the world around him, creating a show every bit as heartwarming and endearing as it is gut-wrenchingly hilarious.

Entrance: 8€ ADV reservation, 10€ on the door
Doors: 19:30 with Reservation, 20:00 without
EVENT INFO
When

:

24 Oct 2018 - 24 Oct 2018

Time

:

20:00 - 22:30

Where

:

Efpatridon 3, Gazi

Price

:

€8 with reservation, €10 on the door

Title:

English Comedy Night With Jack Holmes

Email:

jak_holmes@hotmail.com

Contact Number:

00436606142573