Carmen ~ Greek National Opera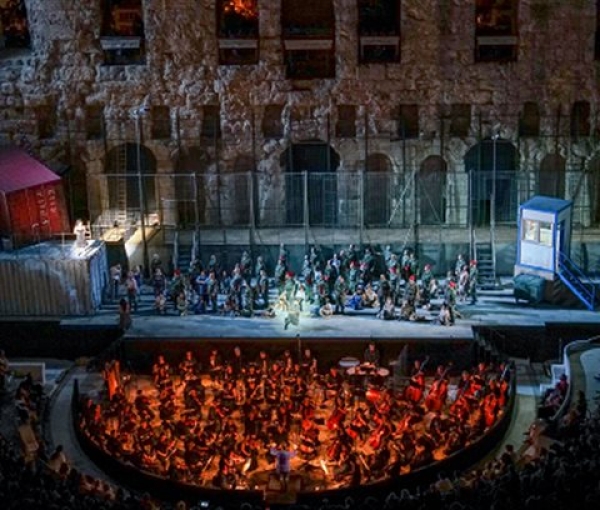 Symbolizing love and liberty, the most popular opera in the French repertoire is being brought back to the Odeon of Herodes Atticus Theater by the GNO, directed by the famous British director, Steven Langridge, currently Artistic Director of the Gothenburg Opera.


Langridge's Carmen was first staged at the Odeon of Herodes Atticus Theater in 2016 and is a contemporary, pointed, timely version set in a Europe of closed borders and poverty. Working with Giorgos Souglidis who designed the impressive sets and costumes, Giuseppe di Iorio who created the otherworldly lighting and Thomas Bergman who devised the ethereal video projections, Langridge has created a modern but also timeless setting for Carmen's tale; "a tale about borders and poverty, freedom and slavery. A tale about today," as the director himself put it.


One of the most iconic operas around, Carmen continues to provoke even today, just like when it first saw the light of day 142 years ago. An unconventional storyline, expressed through the then equally unconventional, but now extremely popular, music of Georges Bizet. The heroine of the piece defends her freedom and right to choose her lovers, not for them to choose her. She is a threat to male-dominated, patrrchal societies. Her choices threaten their very foundations. The only solution: get rid of her. The love-struck, 'betrayed' Don José takes on the task.


In French with English and Greek surtitles.


EVENT INFO
When

:

27 Jul 2018 - 31 Jul 2018

Time

:

21:00 - 21:00

Where

:

Odeon of Herodes Atticus Theater

Price

:

From €15

Title:

Carmen ~ Greek National Opera