Music At Technopolis: All Events Available Via Live Streaming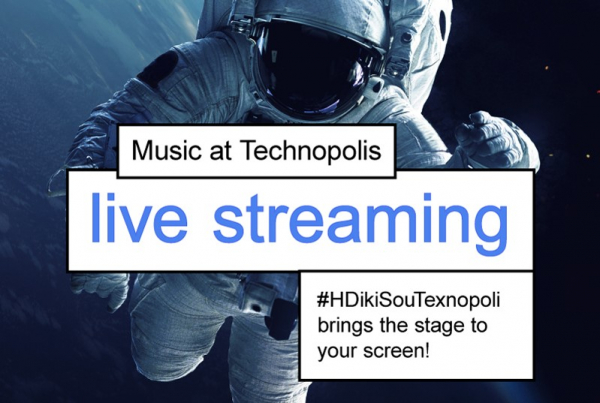 Between July 15 and September 20, the heart of music beats again and again at Technopolis, and from there straight to your screen regardless of where you may be!


TechnopolisCity of Athens, the ultimate musical destination for yet another summer, invests in new technologies and modern tools and introduces us to its new service: live streaming!


Are you far away from Athens, or perhaps in Athens and you'd love to be there but for some reason, you can't? Are you abroad, on an island vacation, in the Sahara, in the Caribbean, in the Amazon Jungle, in the depths of Asia, in Antarctica, in New Zealand, underneath the water or floating somewhere.... in space? Wherever you are, Technopolis brings for the very first time its stage to your home screen! It allows you to enjoy fascinating nights filled with music as well as your favorite artists by watching live performances from the leading music stage of the city on the screen of your smartphone, tablet, or laptop from anywhere you may be (no matter how far...).
---
To sign up, please click here.
---