Athens Music Week Goes Phygital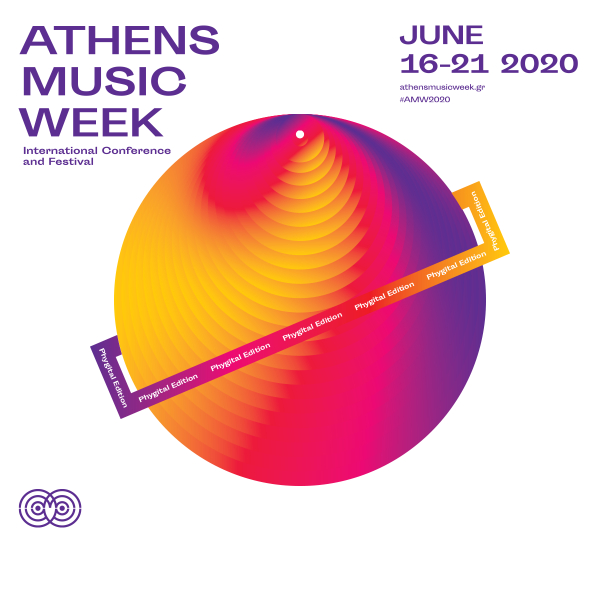 Adapting to the current situation, Athens' International Music Conference and Festival is reshaping initial activities by combining the physical with the digital world, in order to create the best possible experience for the glocal audiences.
Online activities will be fused with physical events (panel-discussions, webinars, artist showcases, Q&A sessions), as well as live music events, always conforming to the official public health guidelines.
As the Music Industry is confronting the consequences of the global pandemic, #AthensMusicWeek supports the Music sector by investing, this year, all resources and assets to creating a high-quality weekly event, which music professionals, artists and music lovers from all over the world can access completely free of charge.
About Athens Music Week


AMW's main goal is to promote music as a tool for local development and drive innovation between stakeholders of the CCIs, entertainment, and the music industry, in order to foster curiosity, boost creativity, entrepreneurship, and social cohesion!


AMW is planned as a multifaceted music experience event. With 4 complimentary pillars – Music & the City, Music Convention, Athens Music Walk, Music Innovation Hub – the overall event is designed to motivate the broader public, to widen the music boundaries of music lovers and to enhance the creative process and the sustainable development of creative artists, musicians, and professionals of the music sector.


As a whole, the AMWs program aims to enhance music practice and promote the music scene of Athens through happenings and activities encompassing discussions with artists, presentations of music projects, special events, music showcases, festivals, and many concerts.


For more information please click
here
.
---
EVENT INFO
When

:

16 Jun 2020 - 21 Jun 2020

Price

:

Free

Title:

Athens Music Week Goes Phygital

Website:

athensmusicweek.gr/