Summer Kids Camp In Technopolis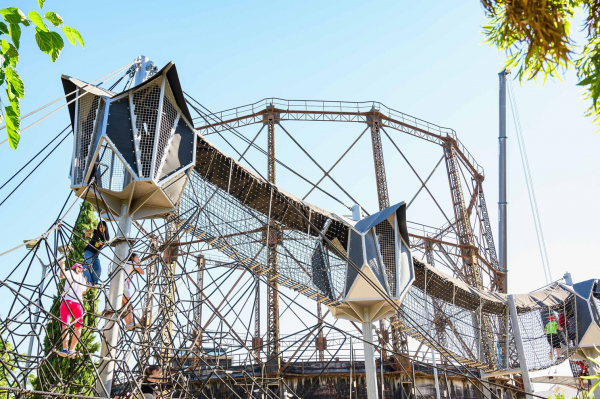 Get ready for the most exciting summer experience at the Summer Camp in Technopolis, brought to you by the Industrial Gas Museum of Fotaerio.

Designed for children aged 6-11, this camp offers a unique and unforgettable summer program filled with creativity and fun. Running from June 19th to July 14th, the camp provides a rich educational schedule in collaboration with Artfygio, a visual arts workshop. From Monday to Friday, between 8:00 AM and 4:00 PM, children will engage in various activities such as educational programs, innovative workshops, theatrical games, and performances created by the kids themselves.

The camp draws inspiration from the primary colors of light, including refreshing green, cool blue, vibrant red, and bright white. Divided into four themed weeks, it promises cool ideas and exciting experiences.

Children can participate in STEAM art workshops, dance classes, board games for all ages, group sports in the courtyard, educational city tours in Athens, and other incredible activities. Let your children's summer be filled with creativity at the Summer Camp in Technopolis!
EVENT INFO
When

:

19 Jun 2023 - 14 Jul 2023

Where

:

Technopolis

Price

:

140€ / per week

Title:

Summer Kids Camp In Technopolis

Contact Number:

2130109325, 2130109300