Big Game 2019 At Hard Rock Cafe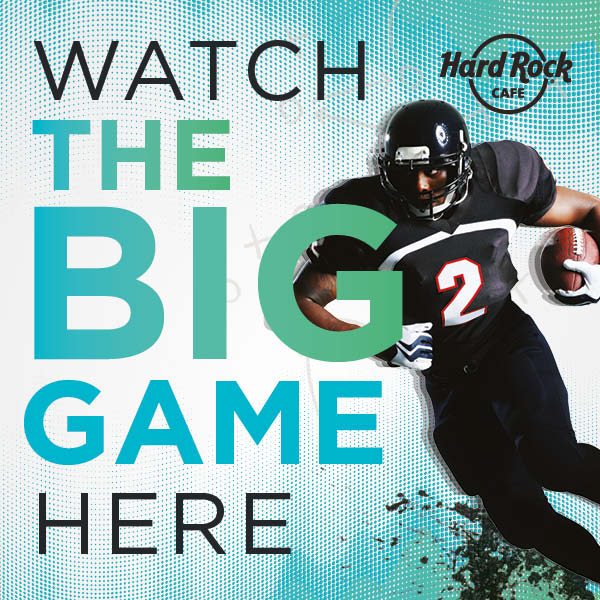 Join us to catch all the action in the biggest annual event on the sporting calendar, screened live at the Hard Rock Cafe Athens!

Watch it live on our big screens and enjoy it with the original American Hard Rock food! Enjoy our special offers to all the fans:

- Bucket of 5 bottle Fix beers: 17.95 €

- Wings & 1 bottle Fix beer: 12.90 €

- Nachos & 2 bottle Fix beers: 18.90 €

- Hot Dog & 1 bottle Fix beer: 10.90 €

For more information and reservations contact us through phone or email.
EVENT INFO
When

:

03 Feb 2019 - 03 Feb 2019

Time

:

22:00 - 05:00

Where

:

Hard Rock Cafe Athens

Price

:

set prices

Title:

Big Game 2019 At Hard Rock Cafe

Email:

Athens_sales@hardrock.com

Contact Number:

210 3245170