Las Vegas Magic Festival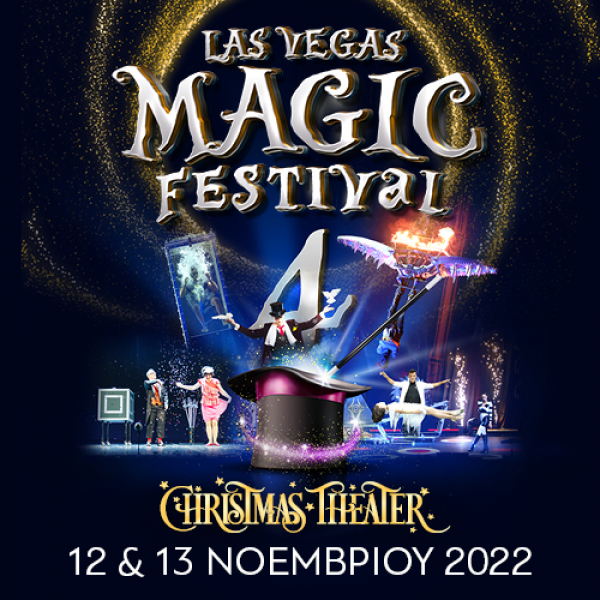 The world is full of magical things patiently waiting for us to discover them.

At the end of the 19th century, the art of magic as a form of entertainment became famous all over the world. The one and only Houdini and other famous magicians of the time laid the groundwork to create the type of entertainment called a Magic Show. It became so popular that it managed to earn a place on Broadway and Las Vegas shows in no time.

The Magic Show maintained its popularity well into the television era, with magicians such as David Copperfield and David Blaine successfully modernizing the art of magic.
And the story continues to this day. All these years Las Vegas continues to attract the best magicians from around the world.

For three years now, the Christmas Theater has hosted the Las Vegas Magic Festival, a show that presents every year famous award-winning magicians, with impressive performances that are sold out. It's time for another unique experience. Las Vegas Magic Festival 4!
EVENT INFO
When

:

12 Nov 2022 - 13 Nov 2022

Where

:

Veikou Avenue 137

Price

:

From 5€

Title:

Las Vegas Magic Festival