Book Sale At The Gennadius Library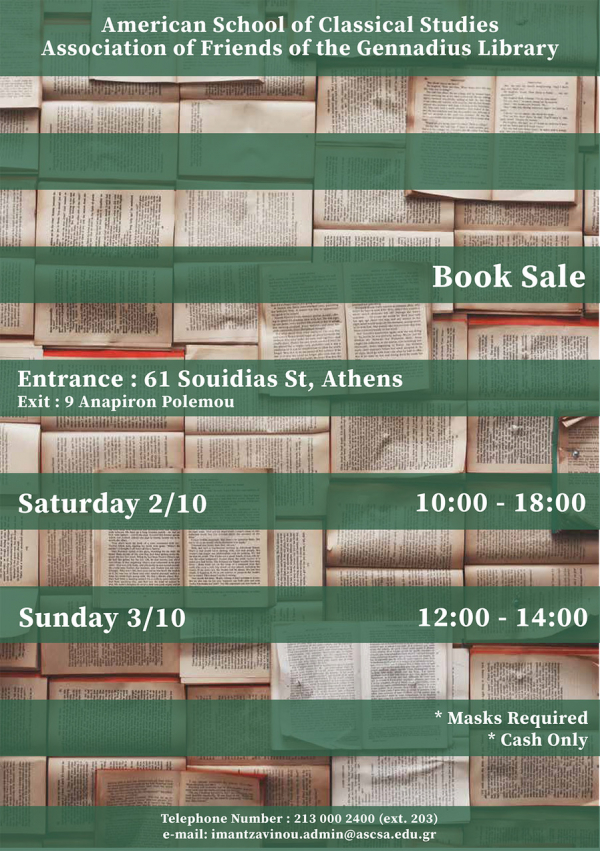 Join us this weekend for a book sale organized by the Association of Friends of the Gennadius Library!

There will be American School of Classical Studies at Athens publications, a variety of archaeological texts, and a selection of fiction.

The event will begin on Saturday, October 2nd at 10am and will close for the day at 6pm. On Sunday, October 3rd, the remaining books will be offered at reduced prices.

Sunday opening hours are 12pm - 2pm.

Masks are required and the sale is cash only. See you there!
EVENT INFO
When

:

02 Oct 2002 - 02 Oct 2002

Time

:

12:00 - 18:00

Where

:

Gennadius Library, American School of Classical Studies at Athens

Price

:

Free

Title:

Book Sale At The Gennadius Library

Email:

ahodges@ascsa.edu.gr

Contact Number:

6973231027