Christmas Bazaar At Domatio Every Weekend Of December!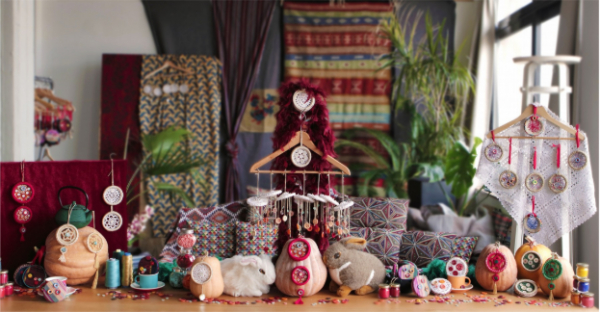 Are you passionate about handmade crafts? If so, then December is your month!


Domatio will showcase a great variety of handmade creations, for all tastes, at its first art-bazaar! Craftspeople of various practices are waiting for you with works of Art for the decoration of your house, your Christmas tree, your body, and your mood!

Fresh ideas are shared and coexist in our colorful and aesthetic space, stuffed with objects made with passion.


Come join us so that you can meet all of the artists in person and see their suggestions for personalized gifts for every age group!

Don't miss Domatio's creative team participation, inspired by ethnic motifs and iconic personalities of the art-world. We made crochet Christmas ornaments, jewelry from vintage buttons and loads of color.

Every weekend of December, starting Saturday 30 of November you will find :


Jewelry, Christmas Ornaments, Raw Materials for Crafts (vintage buttons & powder paints), Sculptures from various materials, Paintings printed on Plexiglass, Pillows, Dolls (for both young and old), Sweets with Christmas Motifs, Painted Tote Bags, Up-cycled Musical Instruments, Children- Themed Murals, Lamps, Natural Soaps, Batic Fabrics and Scarves, Various articles of Clothing and Accessories, Essential body oils, Natural Cosmetics and many more..
.
Keep in mind that every weekend you will find a variety of different artists!

Domatio is a place that is open to the promotion of artists and ideas, adequately equipped, versatile and adaptable to the needs in question, and this is offered alongside the expert guidance and support of the members that form its frame.

We are here anytime you wish to make use of the opportunity to house any form of expression in the space of 'domatio' .