Christmas Village In Gazi ~ The Elves Take Over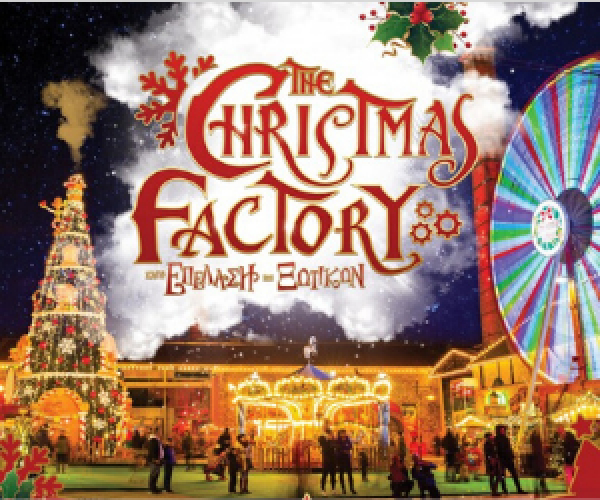 Experience Christmas magic at the largest and most exciting festive village in Athens! Join our social media competitions on
Facebook
or
Instagram
and win free invitations for select dates during December & January!
---
From November 30th 2018 to January 6th 2019, "The Elves Take Over", the largest and most exciting Christmas village in Gazi. Xmas lights, candies, toys and fun factories, shiny stores, 9 interactive workshops, the biggest and most colorful Christmas market, a delicious food market, free playgrounds and many, many more fun activities await Christmas lovers of all ages!
In the true Christmas spirit of giving back, make sure to buy your - necessary to participate - elf-hats, as all proceeds go to Make-A-Wish Greece with the cause of making even more children happy!


SANTA'S HOUSE: All visitors will have the opportunity to visit Santa Claus, to write and deliver their letter at the Post Office, talk with him and take pictures.
ELVES' GAMES: The biggest factory with many activities for endless play. A school for young magicians and workshops for Christmas ornaments and handicrafts. Children will also have the chance to play with their friends and family a variety of board games from KAISSA while the Disco is waiting for them in the basement for unlimited dancing!
ELVES' SWEETS The most delicious and bright factory is housed here! Full of sweet stores and sweet faces made by Choco painting and Face painting. Here you'll find the coffee shop GREGORY'S to have a rest and enjoy a coffee. ELVES' fun Here is the place where all children can play all day long. Three different places, one playground for toddlers, inflatable toys and a survivor course for all kids who want to become elves.
Games Fun Park

THE CAROUSEL: A beautiful, classic Italian carousel meant for nostalgic rides.

WHEEL THE CLASSICAL: The tallest Ferris wheel that has ever entered the city center-20 meters tall- offering panoramic views to the Acropolis.

ICE RINK: Put on your skates and run on the ice! At the central yard!

THE ROLLER COASTER TORNADO: For speedy and twisty courses… or for training with Santa's sleigh!

THE CLASSIC TRAIN: The favorite ride of the children who visit our Christmas village as it takes our little friends to every single corner of the factory.

THE AIRPLANES: A ride to the sky for our younger friends.

THE BUMPER CARS: Are you ready for crazy rides and impacts?
EVENT INFO
When

:

30 Nov 2018 - 06 Jan 2019

Where

:

Gazi Technopolis

Price

:

6€

Title:

Christmas Village In Gazi ~ The Elves Take Over

Email:

hello@dreamstar.gr

Contact Number:

+30 210 9000900

Website:

epelasitonxotikon.gr/