9th International Forum Mineral Resources In Greece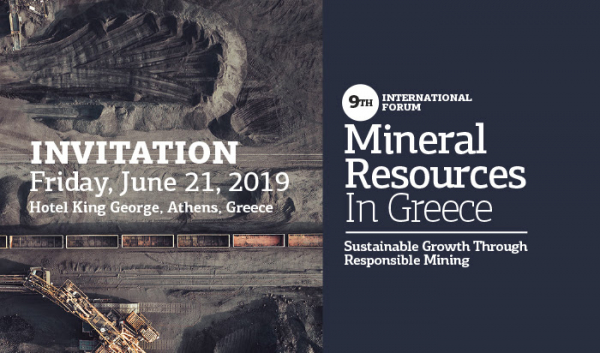 Α Driving Force for Economic Development


The 9th International Forum on Mineral Resources is the most important annual event on Mining and Raw Materials in Greece.


The event will address all important issues of the Mining Sector and will focus on the significant contribution of the Mineral Resources to the development of the Greek economy.




Topics

- What it takes to have the Mining Sector of Greece one of the driving forces of the Greek Economy
- The strategic Economic Importance of a Strong Raw Materials Industry Innovation in Mining and the 4th Industrial Revolution
- A Social Contract for Mining
- Climate Change and Sustainability
It is absolutely necessary to complete your registration by Thursday, June 20, 2019 in order to have access to the event, due to limited available seats.
For further information, please click HERE!