Conference: E-Commerce? Let's Get Serious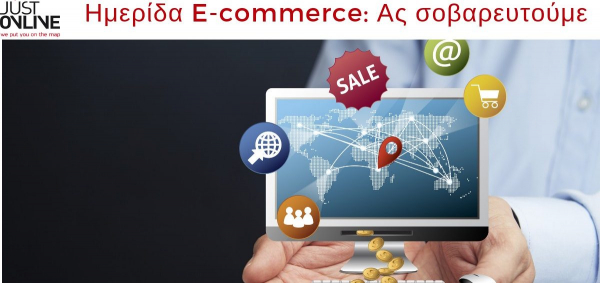 JustOnline
will be holding a unique conference, ideal for businesses and business people considering to enter the digital world! The conference will take place at
Impact Hub Athens
, located in a historic building in the center of Athens.
The conference will consist of 3 main topics related to increasing your online sales:



Creating Your E-Shop
Which platform should you use?
Which components of an eshop will help you increase sales?
Why do some e-shops succeed while others do not?
The criteria when choosing a company to create the eshop and what should you expect before, during and after the construction.
Eshop & Design
How does an e-shop's design affect sales?
Web design, is it a luxury or a need?
UX & UI design: Discover how they affect e-sales.
Eshop & Online Advertising

Social Media, Google Adwords, SEO, Email Marketing, Mobile Marketing, Stories, Remarketing are some of the terms used in digital advertising. How familiar are you with them?

How do each of these tools help you? What are their capabilities?

What are the pros and cons of each tool?

Under what circumstances should you choose one or the other?

How much money do you have to invest to get results?
Please note that the Conference is in Greek
EVENT INFO
When

:

09 Mar 2019 - 09 Mar 2019

Time

:

10:00 - 15:00

Where

:

Impact Hub Athens - Karaiskaki 28, Athens

Title:

Conference: E-Commerce? Let's Get Serious