Partners In Excellence 2018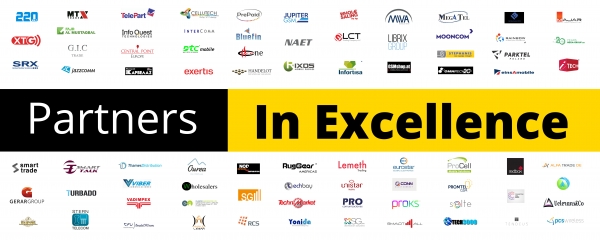 Electronics Networking Convention Partners In Excellence 2018 will once more gather some of the world's biggest companies of the electronics industry, with Apple distributors, Huawei Distributors, Samsung Distributors etc as well as electronic product manufacturers, electronics retailers this year's convention will surpass the previous in both quality and quantity.


Previous Event Reviews


Forbes KZ: "The whole organization of the event is very beautiful, people are very hospitable here and they know what they are doing."


InfoQuest Technologies (400 million turnover): "The business that came here knows what it wants to buy, and knows what it wants to sell. All the meetings that took place here are very interesting, and I deduced the motto of this event for myself - this is the focus on the result."


Gersim Impex (one of the biggest Samsung Distributor): "One of the best events in my life, because of the quality of the people, I was in Cebit, Barcelona, Dubai and many other events where I had to meet a lot of people and wasted my time, this time I didn't waste my time .. I hope Z Empire Investments organizes this event two times a year"


As Irelands leading distributor of IT, AV, Camera , SDA, Display & security products, we are invited to all the major (and minor) trade shows & events in Europe and throughout the world.


Having been to most of them over the past 20 years, I personally now only visit a select few every year. I have only recently begun attending, but one convention that is firmly marked in my calendar & I would definitely not miss is the Partners in Excellence Convention.


This is without doubt one of the best organised and thought out conventions & networking events that I have attended and one which I would highly recommend to senior executives in the electronics industry.TIS MONTARA is Already a sponsor of our next event
EVENT INFO
When

:

26 Apr 2018 - 29 Apr 2018

Time

:

14:30 - 14:30

Where

:

Cape Sounio Grecotel Exclusive Resort

Price

:

call

Title:

Partners In Excellence 2018

Email:

contact@zempire.net

Contact Number:

+35722448880

Website:

www.zempire.solutions