FokiaNou Art Space: Collage Remix 2 | Group Exhibition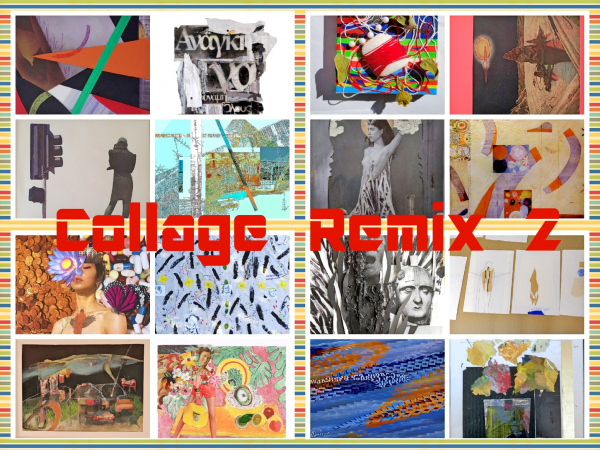 FokiaNou Art is pleased to present "Collage Remix 2", a follow-up to the popular 2022 collage exhibition held at FokiaNou. Seventeen artists, using a variety of media, from paper, to magazines to found objects combined with drawing and painting, were invited to exhibit their new collage work. Because of the juxtapositions used in collage, the medium has the wonderful ability to avoid both linear thinking and traditional binary dichotomies, while describing the world in a multifaceted way—not a small feat for a democratic, low-tech medium accessible by most people.


Opening: Saturday, 1 April 2023, 18.00
Duration: 1-29 April, 2023 (closed during Holy Week)
Hours: Thursday - Saturday 17.00 – 20.00
FokiaNou Art Space, Fokianou 24, 7th floor, Pagkrati, Athens. Metro: Evangelismos.
Participating artists: Nola Abboud, Lina Bebi, Ines Benaki, Mary Cox, Panagiotis Ferentinos, Mark Hadjipateras, Constantina Halkias, Nikolaos A. Houtos, Maria Karasavvidou, Helen Kyrkilis, Annette Luycx, Alexandros Mavrogiannis, Despoina Pantazi, Caroline Pradal, Panagiotis Voulgaris, Piyi Wong, Kiveli Zachariou.
Curated by Mary Cox and Panagiotis Voulgaris
FokiaNou Art Space is an artist-run project space in the intimacy of a small apartment in an old building in the center of Athens. The space encourages collaborative creative efforts between Greek and foreign artists, thereby promoting and supporting the local art community. The space hosts exhibitions, workshops and projects under the direction of two artists, Mary Cox and Panagiotis Voulgaris.