Xmas 2022 @ Fougaro ArtCenter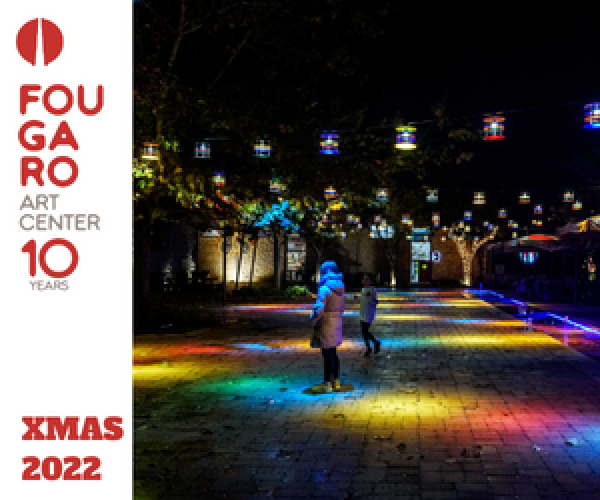 FOUGARO ARTCENTER, rounding the circle of 10 years of creative life, is the place to be this year for the festive season in Nafplion!
With the first decorations already up, the ARTCENTER is poised to welcome young and old with a program, not only full of art and Christmas activities, but games and workshops, fairy tales and DAY CAMP, our festive menu, and lots of music.
We are marking our 10th anniversary by celebrating the art and magic of light.
From Sunday December 11, FOUGARO ARTCENTER will be hosting the spectacular light installation, Light CAN, across its outdoor spaces.
The installation is the work of the Beforelight group, the creators of numerous art shows in Greece now working in Nafplion, at our commission, for the first time. Inspired by the ARTCENTER's former life as a canning factory, the installation visually experiments around the idea of the can.
CAFÈBISTROT will, as always, be putting on its best, lifting spirits with a special menu for the entire festive season, one in which local ingredients and festive character dominate.
As is the case every year, music will play a key role. On Saturday, December 17, the outstanding Blues performers, Jolly Jumper & Big Moe, will stage what promises to be an unmissable LIVE concert! And after that local bands with a festive program will be giving live performances at the
FOUGARO ARTCENTER
too.
EVENT INFO
When

:

01 Dec 2022 - 28 Feb 2023

Where

:

98 Asklipiou str., Náfplion, Greece

Title:

Xmas 2022 @ Fougaro ArtCenter

Email:

info@fougaro.gr

Website:

www.fougaro.gr/