Phoenix Athens Mosaiko: Beautiful Rebels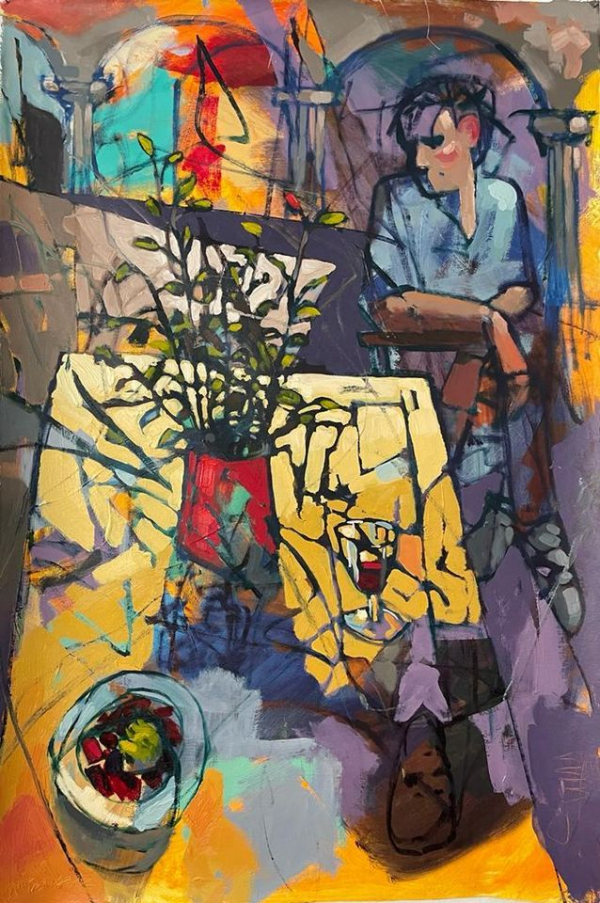 William Barnhart presents us with a new body of work that was created during his residency and first visit to Athens in August and September 2022. The work has been crafted from William's detailed observations and sketches of Athens and is further informed by a desire to connect vitally with the city of Athens and its citizens.


A lifelong career artist, Barnhart's paintings are marked by a heightened sensitivity and reverence to human gesture and expression; however, one can't help but sense that the figures in his paintings are both trapped by and affecting the space they inhabit. This gives us a hint into Barnhart's philosophy about painting as a form and a practice that is inextricably connected to understanding others and one's environment. A close look at both the imagic scope and sheer volume of works displayed in MOSAIKO, reveals that narrative is just as important in each painting as it is in the overall arc of this collection. From scenes of the fish market on Athinas Street to the star-crossed lovers and misanthropes at the cafés and bistros of Exarchia, we are taken on a journey through William's impressions of Athens and his growing love for this diverse and exciting city.


For Barnhart who has also been classically trained in painting, color is an important focal point. The cool violet and azure shadows of the Southwest and the glorious glow of gold and orange light one finds in Arizona and California are repeated in these paintings. As an artist that was born and raised in Indiana, he also knows the works of the Ashcan school and understands how light is used sparingly to describe the urban environment. He has carefully analyzed colour, figuration and composition as it was used by the [San Francisco] Bay Area Figurative School (Wayne Thibeaud and Richard Diebenkorn).


Biographical notes:
William Barnhart (b. 1959) is an American painter from Mesa Arizona who completed a BFA in Painting from Brigham Young University, followed by post-graduate studies in painting at Arizona State University. He has created public sculptures throughout the region of Phoenix, Arizona and has created a 400 m2 studio where he is also currently developing a residency space for international artists.

Opening: Sept. 23rd, 7-11 pm
Dates: Sept. 23rd - Oct. 11th
Gallery Hours: Monday-Friday 12-6 PM. Saturdays by appointment
EVENT INFO
When

:

23 Sep 2022 - 11 Oct 2022

Where

:

Asklipiou 87, Athens

Title:

Phoenix Athens Mosaiko: Beautiful Rebels

Website:

www.phoenixathens.org/