Walking In The Ancient Neighbourhood Of The Acropolis Museum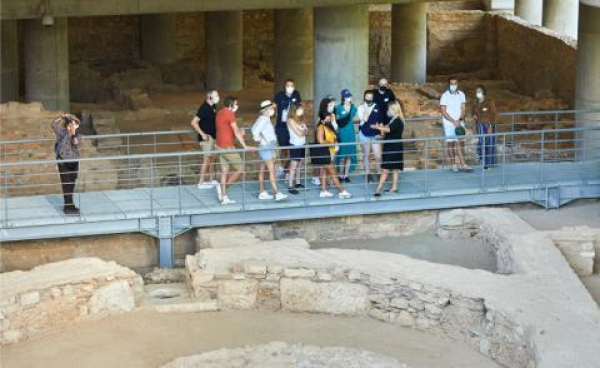 Walk with the Museum's archaeologists through the archaeological excavation, which stretches underneath the Museum like a giant exhibit. Wander on the ancient neighborhood's streets.

Take a closer look at the houses with their courtyards and wells. Enter in the heart of the impressive mansions with private baths. Examine the workshops with the water reservoirs and take a magical stroll through time, history, and the daily life of the people who lived by the shadow of the Acropolis' rock for over 4.500 years.

When:
English every Monday & Saturday, 11 a.m.
Greek every Monday & Saturday, 1 p.m.
EVENT INFO
When

:

02 Apr 2022 - 31 Oct 2022

Where

:

Dionysiou Areopagitou 15

Price

:

General admission ticket

Title:

Walking In The Ancient Neighbourhood Of The Acropolis Museum

Email:

info@theacropolismuseum.gr

Contact Number:

210 900 09 00