FokiaNou Art Space - "The Castro" Group Art Exhibition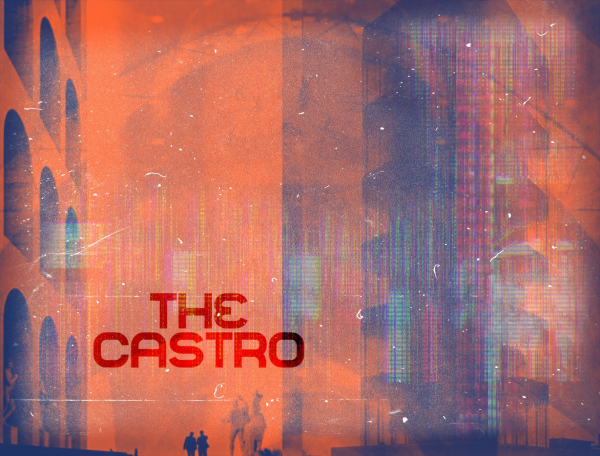 FokiaNou Art
is pleased to present The Castro, a group show curated by Mary Cox and Panagiotis Voulgaris, for which participating artists responded to an open call. The exhibition title refers to the famous San Francisco district that since the 1960s has become one of the most well-known centers of LGBT activism and culture in the world. The title's double meaning is the antithesis of a free environment, that of a traditional castle as a walled-in, exclusive and restrictive institution.
Artists were asked to play with the word castro, and its double meaning, presenting the bright and open castle of freedom, acceptance and equality, as well as the dark and enclosed castle of racism, homophobia and violence. The show comprises a wide variety of media: drawing, painting, photography, video and sculpture.
Curated by Mary Cox and Panagiotis Voulgaris
Participating artists: Sofia Archangelou, Dimitrios-Claudio Bantourakis, Sebastian Boulter and Taija Goldblatt, Aristea Charoniti, Stelios Dexis and Myrto Vounatsou, Andromachi Giannopoulou, Marietta Kallona, Vasiliki Kanellou, Christos Katsinis, Kalliopi Kouklinou, Kelly Koumarianou, Andreas Lyberatos, Alexandros Mavrogiannis, Gioula Papadopoulou, Dina Skapetoylia, Christina-Sylvia Simantira, Maaike Stutterheim, Zari Nikolov, Maria Bourbou, Eva Gkilntirim, Geeta Roopnarine, Stella Sevastopoulos, Marios Trichas, Panagiotis Voulgaris, Grigoria Vryttia.
The use of masks and social distancing are required in all areas of the space, including the roof terrace, halls and elevator.
FokiaNou Art Space
is an artist-run project space in the intimacy of a small apartment in an old building in the center of Athens. The space encourages collaborative creative efforts between Greek and foreign artists, thereby promoting and supporting the local art community. The space hosts exhibitions, workshops and projects under the direction of two artists, Mary Cox and Panagiotis Voulgaris.
Opening:
Tuesday 6 July 2021 at 18.30
Duration:
6-17 July 2021. Hours: Wednesday to Saturday 18.30 - 21.30
Where
: FokiaNou Art Space, Fokianou 24, 7th floor, Pagkrati
Metro
: Evangelismos.
EVENT INFO
When

:

06 Jul 2021 - 17 Jul 2021

Time

:

18:30 - 21:30

Where

:

Fokianou 24, Pagkrati

Title:

FokiaNou Art Space - "The Castro" Group Art Exhibition

Email:

info@fokianou247.gr

Website:

www.fokianou247.gr