Technopolis Goes Digital!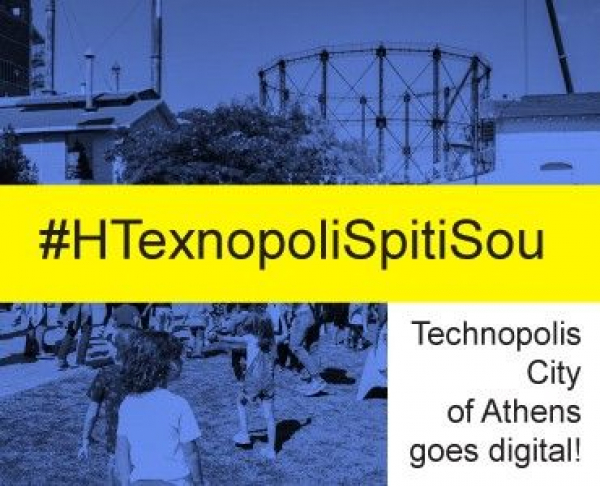 In these unprecedented times, Technopolis, a major cultural venue of the City of Athens, becomes accessible online
in Greek
, providing fun online activities that everyone is welcome to participate in!
Explore the old Athens gasworks through a fascinating virtual tour, discover the digital archive of the Industrial Gas Museum, learn more about the historical exhibition
160 years made in Greece
, and watch highlights of your favorite concerts - all from the comfort of your own home!
Tour of the Industrial Gas Museum:
The gasworks, which provided the city of Athens with energy and lighting for 130 years, a unique historical site of great industrial heritage invites us to discover it through this online tour. You are promised a fascinating time travel experience as you follow the gas production line, admire the mechanical equipment and learn about the workers' role in the old plant.
VR Tour of 160 years made in Greece:
A trip to 160 years of Greek Industry: from the very beginning, the glorious moments and the hidden aspects to de-industrialization, its present and most importantly its future. 3 decisions, 8 sectors of the Greek industry, 120 industries, and more than 800 items. The Industrial Gas Museum provides us with the opportunity to gain insight into Greece's industrial history, read original historical texts, study rare documents and photographs, as well as interact with the exhibits!
Digital Collection of the Museum:
Explore the rich collection of the Industrial Gas Museum which includes a significant number of relevant to gas production devices, tools, machinery, and equipment (gas meters, cookers, water heaters, lights, etc.), as well as factory items and a plethora of audiovisual material.
EVENT INFO
When

:

24 Apr 2020

Title:

Technopolis Goes Digital!