Athens From East To West, 1821-1896 At The Benaki Museum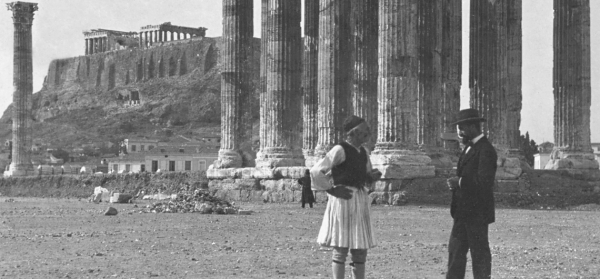 A historical documentary by Maria Iliou and a photographic exhibition
In the course of the screenings of the documentary Smyrna, the Destruction of a Cosmopolitan City that was presented at the Benaki Museum in 2012, Angelos Delivorrias and Maria Iliou frequently discussed Maria's new project which comprised five historical documentaries on the history of modern Athens from 1821 to our days.


At that time Angelos Delivorrias suggested the titles as well as valuable ideas. The result is indeed five documentary films of which the first Athens from East to West, 1821-1896 will be presented this year from 12th February to 26 April 2020 at the main Benaki Museum in conjunction with a photographic exhibition.


Athens from East to West, 1821-1896 presents the history of 19th century Athens using visual material from archives in Greece, Europe, America, Canada, and Australia but also with sounds and music of that era.


The narrators are Alexander Kitroeff, the archaeologist Jim Wright, the journalist Nikos Vatopoulos as well as the historians Leonidas Embiricos, Christina Koulouri, Sir Michael Llewellyn Smith and Eleni Bastea. The music is by Nikos Platyrachos, Aliki Panagi did the editing and Buddy Squires the cinematography.


Alexander Kitroeff is the historical consultant and Maria Iliou the director of the film and curator of the exhibition.


The public will have the opportunity to see the documentary at daily screenings at the amphitheater at the same building, with the exhibition, 1 Koumbari street, from February 12th to April 26th, 2020.


EVENT INFO
When

:

12 Feb 2020 - 26 Apr 2020

Where

:

Benaki Museum

Price

:

From 6€ to 15€

Title:

Athens From East To West, 1821-1896 At The Benaki Museum

Email:

benaki@benaki.gr

Contact Number:

210 367 1000