Benaki Museum - From Homer's World: Tenos And The Cyclades In The Mycenaean Age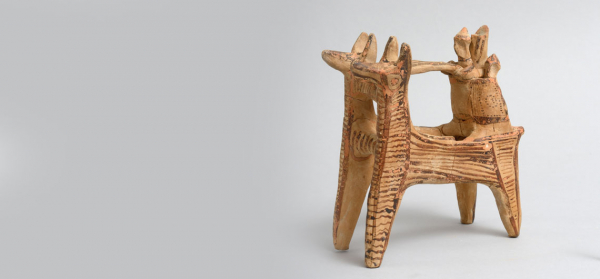 The exhibition showcases the finds from the Mycenaean tholos tomb at Agia Thekla on Tenos, a rare funerary monument in the entire Aegean, which was excavated by Georgios Despinis in 1979. Burial place of members of an "aristocratic" clan, the Agia Thekla tholos tomb is one of only three such Mycenaean tombs known in the Cyclades. The precious objects recovered from it reflect the high cultural level of the period and enhance aspects of the Mycenaean Civilization, which can be rightly considered one of the most splendid civilizations in the history of Europe.

Displayed too are antiquities from other important prehistoric sites in the Aegean, specifically from Naxos, Delos, Mykonos, Paros, Melos, Siphnos, Thera and Kea, thus offering visitors a fuller picture of the nature and importance of Mycenaean Civilization in the Cyclades. The narrative is structured in units that shed light on basic human activities, such as everyday life, worship, war, funerary customs. Selected objects, representative items of pottery, metalwork, the minor arts, figurine-modeling and jewelry-making, reveal facets of the remarkable cultural heritage of the Mycenaeans, who were a source of inspiration for the pinnacles of world literature, the Iliad and the Odyssey.
EVENT INFO
When

:

19 Dec 2019 - 08 Mar 2020

Where

:

Benaki Museum Pireos 138

Price

:

€ 6, € 3

Title:

Benaki Museum - From Homer's World: Tenos And The Cyclades In The Mycenaean Age

Contact Number:

210 345 3111