How To Get An AMKA Number In Greece
by XpatAthens
Monday, 22 February 2021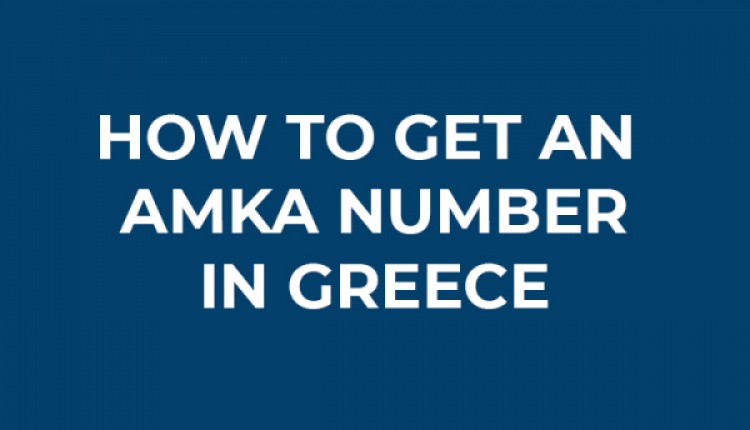 AMKA is Greece's social security number. In essence, it is the work and insurance ID of every employee, pensioner, and their dependent family members in Greece.
A valid AMKA number is required for all transactions regarding employment, insurance, pensions, and benefits in Greece for both nationals and non nationals.
---
Please note, everyone's eligibility and legal status in Greece differs and for this reason we always recommend getting in touch with the state offices/representatives directly in order to confirm your eligibility. We recommend calling your local KEP office ahead of your visit in order to confirm your eligibility, necessary documentation, as well as whether or not you'll require a scheduled appointment.
---
How To Apply For A Temporary AMKA Number For Covid-19 Vaccinations
We are including this here for ease of process, in case it is applicable to you. To apply for a temporary AMKA number, you can visit the official vaccination website here:
https://emvolio.gov.gr/pamka
. Note, the online portal and process is in Greek but you can use a Greek to English browser translator in order to translate the page in real time.

Where To Get An AMKA Number
To obtain an AMKA number, nationals and non nationals can visit their local KEP office (Kentro Eksipiretisis Politon - Central Services for Citizens). We recommend calling ahead to confirm necessary documentations, as well as whether or not you'll require a scheduled appointment.
The following online portal was recommended by a member of the community. We are including it here for ease of process, in case it is applicable to you. Note, the application process is in Greek:
http://www.idika.gr/aitisi_amka/home_en.html
What Documents Are Needed For An AMKA Number
For Foreign Nationals
To obtain an AMKA number as a foreign national, you will need to present an expatriate ID, an ID card equivalent to a Greek ID, or foreign passport.
If an ID card or passport is not available, or if these documents do not contain all the necessary details required for registration, foreign nationals will need to present a family status certificate that has been officially translated into Greek.


For underage individuals born in Greece, a birth certificate is required.

Greek Citizens
To obtain an AMKA number as a Greek national, you will need a Greek ID card, or a Greek military ID card.
Underage Individuals

For underage individuals (below 12 years of age), who do not have an ID card, a family status certificate is necessary; it must be presented by the parent or a legal representative.
How To Acquire An AMKA Number Through A Representative

ID card, or passport or family status certificate of the representative and an official statement of Law 1599/1986 declaring that they represent the interested party.
How To Change Or Update Your Details
Individuals who already have an AMKA number can change or update their details such as name, telephone number, postal address, insurance institution at their local KEP or AMKA office.
Why Is An AMKA Necessary?

An AMKA number is mandatory for numerous things related to employment in Greece, as well as some services provided by the state. Having this number aids in basic areas of everyday life such as:
Health care, by acting immediately against wasting the Security Funds' resources and to improve overall benefits.
The field of work and insurance of employees, by protecting their rights and combating contribution avoidance.
The area of pensions, by significantly reducing the time required for issuing a pension.
Overall citizen services are improved, making transactions easier.
Supporting European Union standards, the insurance, health care, and pensions of citizens working in other European Union countries is made easier.
Sourced and translated from the official Greek website:
AMKA.gr
---

---