How To Use The 112 Number In Case Of Emergency
by XpatAthens
Tuesday, 22 September 2020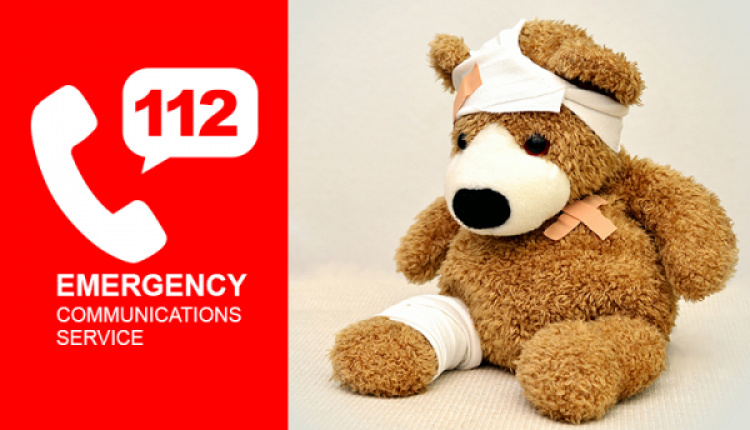 112 is an integrated emergency communications service, which includes an inbound and an outbound component. In case of emergency, individuals can dial 112 for free from anywhere in Greece and the European Union.

The outbound component allows the reception of warnings via multiple technologies and communication channels in case of an imminent or occurring dangerous situation so that individuals can take the protective actions required to stay safe.

How To Use 112 In Case Of Emergency

Individuals in the EU need only to remember this emergency number to reach any emergency service. 112 is particularly useful for anyone who finds themselves in distress and needs emergency assistance while traveling within the EU.

The number is available in all EU member states alongside the domestic emergency numbers. However, some EU countries have opted for 112 as their single emergency number.
In Greece, 112 is available 24 hours a day, every day. By dialing 112, the caller can be connected to:
Police

Fire Brigade

Emergency Medical Services

Coast Guard

the European Hotline for Missing Children 116000

the National Helpline for Children SOS 1056

The specially trained operators speak Greek, English, and French. Depending on the caller's emergency, the operator dispatches the call to the appropriate emergency service.
It is worth noting that 112 operators cannot provide traffic or weather reports, road assistance, or other general information.
Calls to 112 can be made from landline telephones, public payphones, and mobile phones (even without a SIM card) and are free of charge. 112 works inside the range of any cellular network.
Callers can also reach 112 through the following alternative channels:
When dialing 112, the emergency call taker will ask for the location of the emergency and questions to determine whether you need police, fire, medical, or other assistance. When reaching 112 by text message, fax, or email, please make sure to include the following information on your message:
What is your emergency?

What is the location of the emergency?

Are there any casualties?
The public authority having jurisdiction for 112 in Greece is the General Secretariat for Civil Protection.


---
For more information on the operation of 112 in each EU country, please click here
---