New Survey Gives SYRIZA 3.1-Point Lead Over ND
by XpatAthens
Thursday, 19 February 2015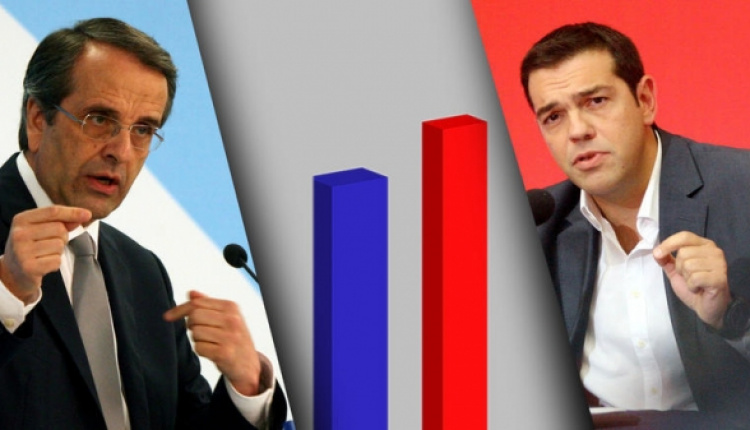 Greece's radical leftist Syriza party led the ruling conservatives by 3.1 percentage points in an opinion poll conducted after it became clear that a snap election would be called, the pollster Rass said on Saturday.
The survey for Sunday's Eleftheros Typos newspaper was conducted on Dec. 29 to 30, after Prime Minister Antonis Samaras failed to have his candidate elected president by parliament.
The poll put support for Syriza at 30.4 percent against 27.3 percent for the conservatives of Samaras's New Democracy party, if an election were held now, a slight narrowing from a 3.4 point lead in a previous Rass poll last month. The election has been set for Jan. 25.
To read more, please visit thetoc.gr/eng