Amber Alert: 6-Year-Old Abducted In Kifissia
by XpatAthens
Wednesday, 25 May 2022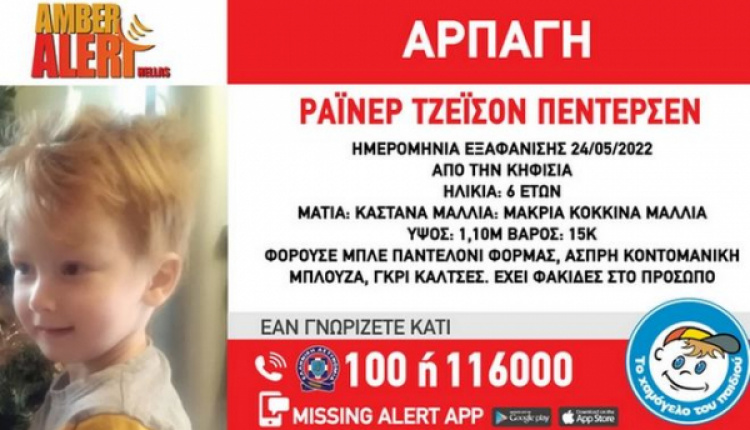 An alarm has sounded at the Police, but also at the "Child's Smile", after the abduction of 6-year-old Rainer Jason Pedersen on the night of Tuesday, May 24, from his house in Kifissia. Authorities have strong indications that this is parental abduction.

According to the description of the child as mentioned in his announcement, "Amber Alert", Rainer Jason Pedersen has: Freckles on his face, Long red hair, Brown eyes, Height 1.10, Weight 15 kg.

When he disappeared he was wearing a blue tracksuit, a white short-sleeved blouse, and gray socks.