Medea Storm Covers Athens In Heavy Snow
by XpatAthens
Thursday, 18 February 2021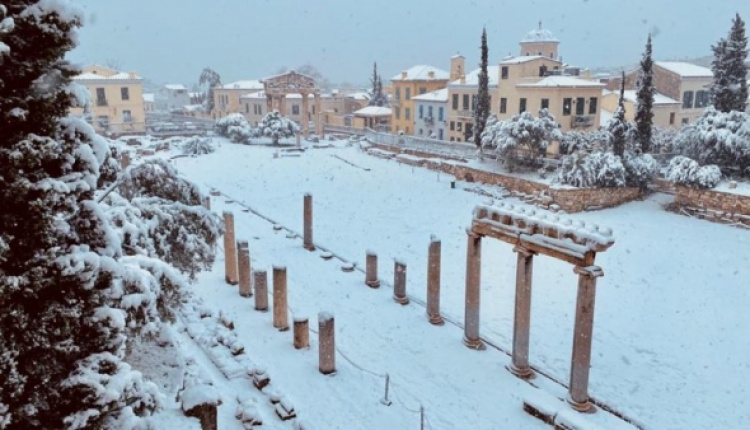 Heavy snow covered Athens on Tuesday February 16th as was expected by the 'Medea storm' with temperatures reaching well below freezing!


Even though the Greek capital and its historic monuments looked incredibly beautiful covered in white and Athenians emerged cautiously outside, snapping photos, authorities appealed to the public to restrict their movements and stay inside.

Outside the Greek parliament, orange-colored snowplows cleared streets of ice, while presidential guards, dressed in traditional pleated kilts and pompom-tipped shoes, were given blue capes to brave the cold. The slippery floor in front of the monument affected the changing of the guard as it was not carried out in the known way with a march, but with a military vehicle.


It is noted that Medea also halted COVID-19 vaccinations in Athens and many other services across the country were brought to a standstill. The heavy snow forced public transport services to stop, while toppled trees caused blackouts in several areas of the capital. Furthermore, sections of Greece's main highways were closed, most ferry services to the islands were cancelled, and flights from regional airports to Athens were disrupted.
All in all, there was an unprecedented amount of snow in Athens this week. It was absolutely beautiful to see, it caused a lot of unexpected disruption, and as we're rounding up our week, the snow has already melted in most parts of the city.
To see some amazing pictures of Athens covered in snow, visit our
Facebook page here
.
Image Credit: @chromecabrio