The Story Of The Most Iconic Doorman In Athens
by XpatAthens
Tuesday, 17 September 2019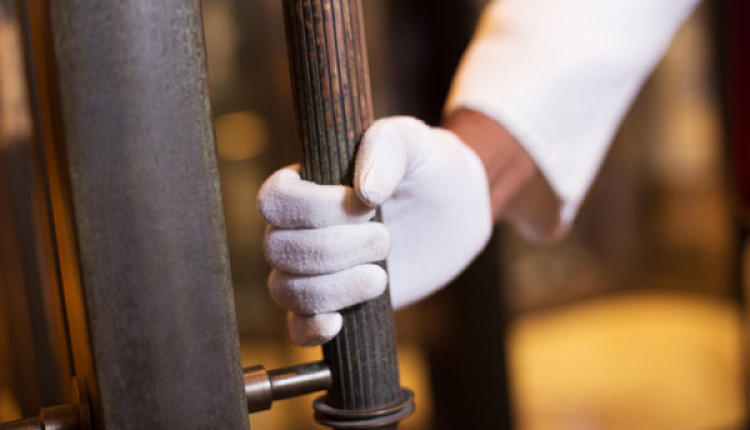 Dimitris Taktikos is the tall doorman in the green suit who greets guests at the Grande Bretagne hotel in Syntagma Square. Having stood in front of the iconic hotel for the past 35 years, Taktikos is as integral to the Syntagma landscape as the Parliament, the National Guard, and the fountain square.
"I've become an attraction. Japanese tourists come and ask for selfies and there are even stuffed toys in my image," he says. And it is true; there is a souvenir teddy bear dressed in the Grande Bretagne livery sold at the hotel's
gift shop
!
Taktikos has welcomed hundreds of famous guests over the years. "Names?! Alain Delon, Sophia Loren, Catherine Deneuve, Roger Moore, Sean Connery ... oh, and Elizabeth Taylor ... What a star! She wasn't in the best of health when she came, but she was a real star in my book!" In 2007, he greeted US President Bill Clinton, who was staying at the hotel during a visit to Athens. "He could have been an actor. He has that star quality."
A few months ago, Taktikos was ranked by Marriott International among the "best of the best," receiving the
J. Willard Marriott Award of Excellence
. This annual award honors the company's most exceptional associates who represent the characteristics of the award: achievement, integrity, dedication, effort, and perseverance.
To read this article in full, please visit:
ekathimerini.com