Greek Fossil Is Considered The Earliest Evidence Of Homo Sapiens Outside Africa
by XpatAthens
Monday, 15 July 2019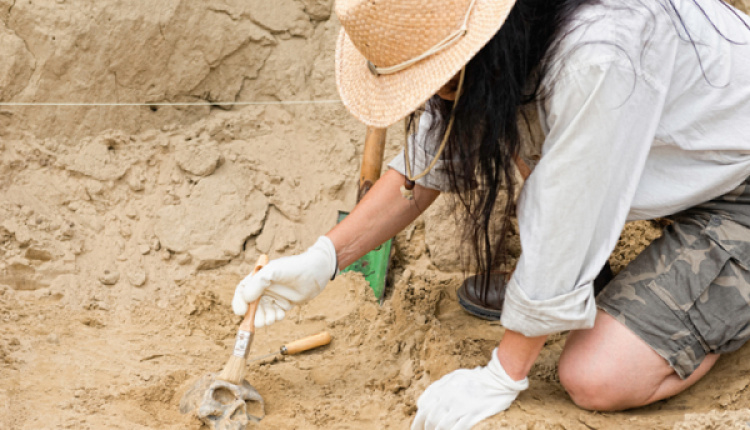 According to scientists, the re-examination of the skull fragments discovered in Greece in the 1970s could overthrow the current theories about when humans first arrived in Europe.
Scientists claim that the chunk of skull recovered from a cave in southern Greece is the earliest sign of the human species outside Africa. The fragments are estimated to be at least 210,000 years old, which indicates that our species began leaving Africa much earlier than previously thought.
The skull fossil was excavated in the late 1970s at the Apidima Cave in southern Peloponnese.
"Not a lot of attention was paid to it," said Katerina Harvati of the University of Tuebingen in Germany, who was invited to study the fossil.
To establish the age, scientists analyzed bits of bone from the fossil; to identify what species it came from, they compared a virtual reconstruction to the shapes of fossils from known species.
According to Katerina Harvati, it's not clear if scientists will be able to collect DNA or proteins from the fossil to verify its identity.
To read this article in full, please visit: Greece-Is.com