Abandoned Bear Cubs Prepare For Life In The Wild
by XpatAthens
Thursday, 09 May 2019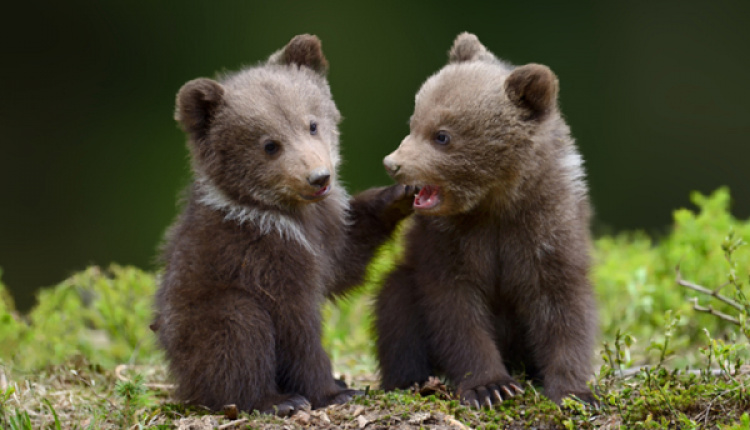 Bradley and Cooper, a pair of orphaned cubs that were rescued by ARCTUROS in Nymfaio, Greece, are being trained to learn how to survive alone in the wild. Even though the cubs are still only 4 months and still bottle-fed, they will soon have to hunt for food alone in the Greek forest. The cubs were found in a sheep pen in a village of Kozani; however, it was too late to reunite them with their mother.

"We teach them what they need to know; where to find food, what they should eat, how they will make their nest in the winter," said Melina Avgerinou, a caretaker at ARCTUROS. "According to the season, we try to teach them what their mother would have taught them in nature," she said.

It will take about a year to teach the bears basic survival mechanisms that will enable them to live alone in the forest. To do so, trainers hide food in the forest for the cubs to find and discourage them from having too much contact with humans.

The bears will hibernate in the sanctuary and will be moved into the forest before waking; to make sure that they can survive in the wild they will be tagged and tracked. Bears that do not manage to adapt to their natural habitat are returned to ARCTUROS.

ARCTUROS' communications officer, Panos Stefanou said he cannot say for sure whether the bear cubs were named after famous actor Bradley Cooper, but he said that they looked a bit "rough and cowboyish" when they were found in the sheep pen.
To read this article in full, please visit: ekathimerini
ARCTUROS is a non-profit, non-governmental, environmental organization (NGO) founded in 1992, focusing on the protection of wildlife fauna and natural habitat, in Greece and abroad.

The foundation of ARCTUROS was driven by the constant need to solve the problem of bear and wolf imprisonment; a common occurrence at the time. It was that need, which led to the creation of a complete action framework, under the umbrella of ARCTUROS.
---
Click here if you're interested in adopting a bear, a wolf, or a sheperd dog.
---