ReGeneration: Halting Greece's Brain Drain
by XpatAthens
Wednesday, 09 March 2016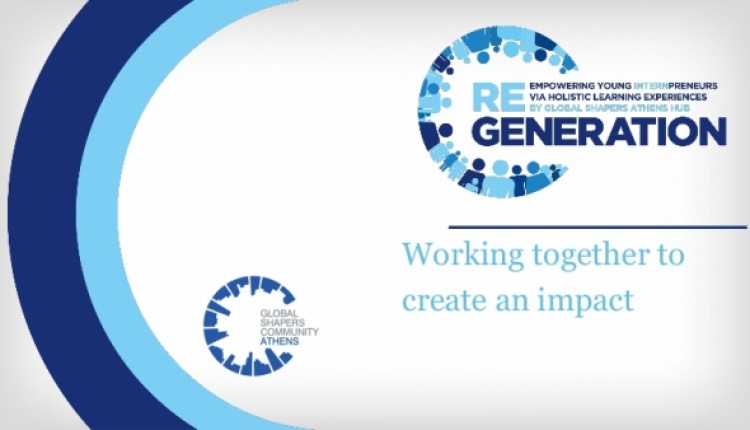 In September 2012 two friends meet up on the rooftop of a building in New York. Panagiotis Madamopoulos-Moraris is in town for business and Nikos Koumettis is an already successful senior executive at The Coca-Cola Company. They are discussing the difficult circumstances in Greece and the high number of Greek scientists looking for work in the US. The two friends decide to do something to stop the brain drain in Greece. This is how ReGeneration was born – an initiative that aims to become the catalyst of internship culture in Greece.


ReGeneration
is an initiative of the Global Shapers Athens Hub, a program of the World Economic Forum. As Spiros Milonas, ReGeneration's project manager, explained, "Our aim is to give high-caliber young graduates with little or no work experience the opportunity to kick-start their career at a company in Greece, and in a job relevant to their studies and in a position that fits their personality."

Designed by experts in human resources management, the program assists participants in discovering their capabilities and career path by combining academic background and talent through five stages. "This is how companies that participate in the program recruit the best minds and those who will evolve into the ideal business partner," said Madamopoulos-Moraris, first curator of the Global Shapers Athens Hub.


ReGeneration is funded by
The Hellenic Initiative
(THI) and The Coca-Cola Company. The program's success after just two years validates the "experiment," Michael Printzos, program director at THI, told Kathimerini. He said that during 2014, the program's first year, some 3,000 applications were received for positions at 21 participating companies, both Greek and multinational. A total of 55 paid internship positions were created and filled thanks to the program, and, at the end of the internship period, 80 percent of the interns renewed their contracts.