Ancient Shipwrecks Amongst Top Archaeological Finds Of 2015
by XpatAthens
Wednesday, 04 November 2015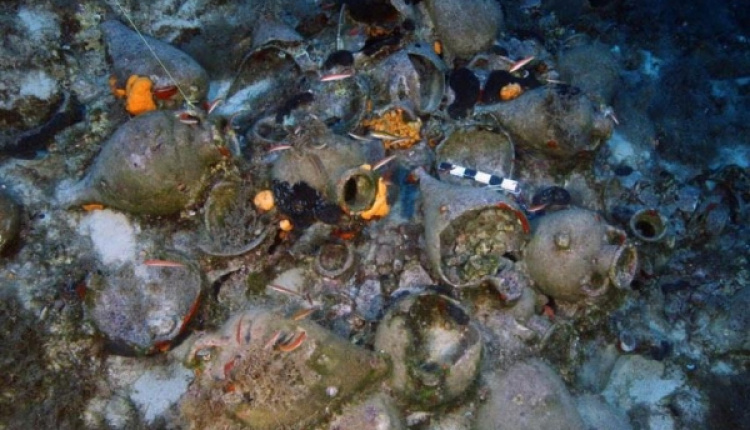 A joint Greek-American expedition announced that they have just discovered 22 shipwrecks around the Fourni archipelago, one of the largest collections of shipwrecks in one single place. A find that is being described as one of the biggest discoveries of 2015!


The newfound wrecks include cargo that dates from the Archaic Period (700 to 480 B.C.) up to the 16th century. The expedition team says the finds could change the way historians think about ancient Greek trade. For example, some of the amphorae styles found around the wrecks have never been seen before on the seafloor.


The Fourni archipelago is a small group of islands, islets and reefs that lies in the northeastern Aegean Sea, in the triangle formed by the islands of Ikaria, Samos and Patmos. The region sits in the middle of a shipping channel that is believed to have been an important maritime corridor during antiquity. Though the archipelago itself wasn't a destination for traders, it did become the final resting place for plenty of ships buffeted by sudden southern storms as they made their way from Greece to Cyprus and Egypt.

This is the first time that an underwater archaeological expedition was organized around these islands. Archaeologists from the Greek Ephorate of Underwater Antiquities and RPM Nautical Foundation worked together with local sponge divers, fishermen, and free divers. Funding for the expedition was provided by the Honor Frost Foundation, a UK charity that supports research in the eastern Mediterranean through an endowment from pioneer maritime archaeologist Honor Frost.