A Greek Beach Among The 5 Most Photographed On Instagram
by XpatAthens
Thursday, 16 June 2022
A recent study of the most "Instagrammed" beaches in the world revealed that Greece's Navagio Beach, located on the island of Zakynthos, lands in the top five.
Money.co.uk, analyzed over 26 million Instagram hashtags to determine which are the most picturesque and beautiful beaches in the world.
The most Instagrammed in the world

The study ranked beaches' popularity according to the number of Instagram posts made of them per meter of beach. According to the hundreds of thousands of posts of beaches on the social media site, Bali's Kelingking Beach is the most popular beach in the world.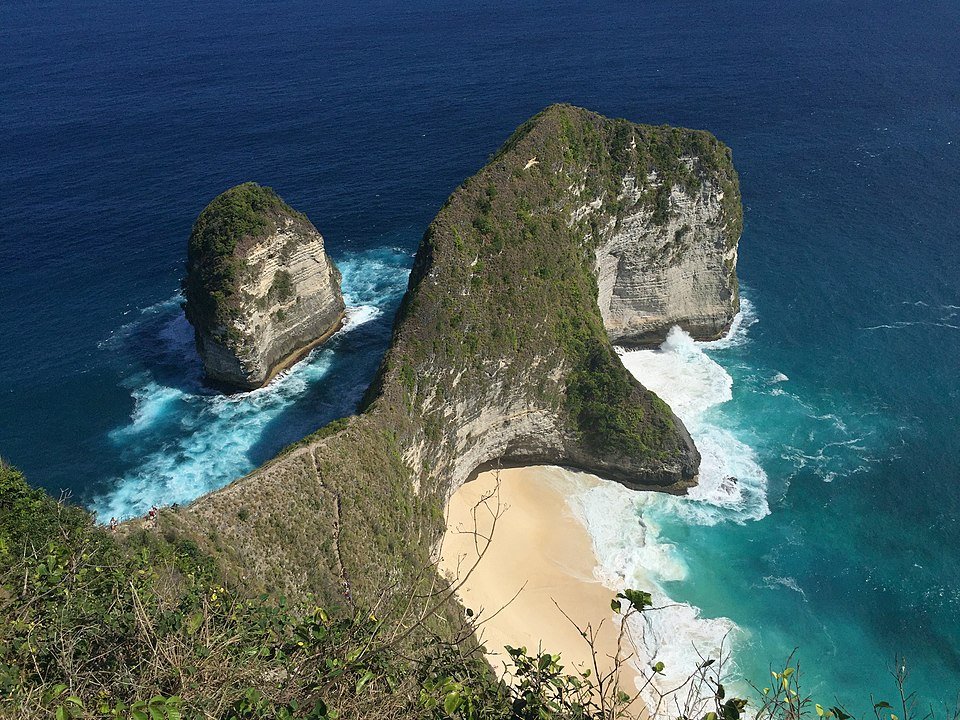 Credit: Shrigusti/Wikimedia Commons


The stunning Indonesian beach uploaded the most times on the platform per meter was Kelingking Beach. The beach itself stretches along only 80 meters (262 feet) of Nusa Penida in Bali. Despite the holiday spot's relatively small size, Kelingking Beach has more than 338,193 photos of it on Instagram, meaning that for every meter of the beach there are 4,227 pictures uploaded to the site.
The findings also showed that half of the world's most popular beaches to immortalize in picture form are located in Europe. However, the second most-uploaded beach could not be further away, in Sydney, Australia.
Bondi Beach ranked second on the list, with the mammoth 1.000-meter-long sandy crescent-shaped cove having 1,776 pictures per meter posted on the website. The beach's name comes from the Aboriginal, meaning "water breaking over rocks," and calls to both Sydney city-dwellers and tourists alike.
Greece's most popular beach on Instagram


The most exquisite beach in Greece features a stunning stretch of fine white sand that is 182 meters long; a staggering 403 pictures are posted on the social media site for each meter of the beautiful bathing spot.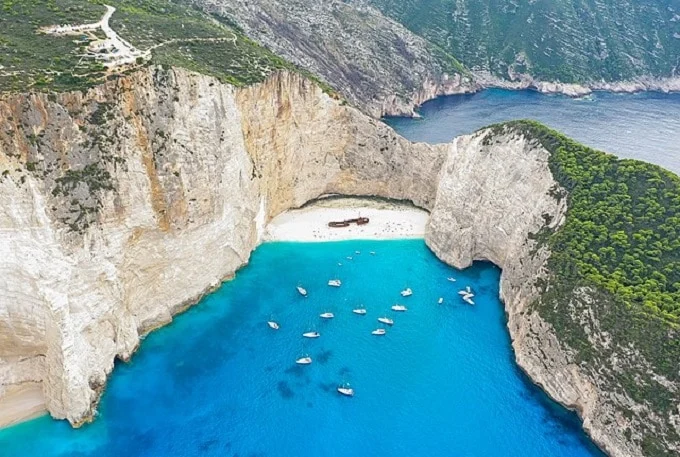 Credit: dronepicr, Creative Commons Attribution 2.0

Navagio Beach was originally known as "Agios Georgios Beach." On October 2, 1980, the Freightliner MV Panagiotis ran aground in the waters around Zakynthos Island during stormy weather and poor visibility. It has been rumored for years that the ship was smuggling contraband, including cigarettes and alcohol.
The Panagiotis was abandoned after running aground, and because of the extraordinary difficulty that would be involved in salvaging it, it still rests half-buried in the limestone gravel of the beach, which is now known worldwide by its nickname "Navagio," or ("Shipwreck").
To read this article in full, please visit:
greekreporter.com

Image Credit: @ivanmln