5 Of Europe's Best Rooftop Bars Are In Greece
by XpatAthens
Wednesday, 04 May 2022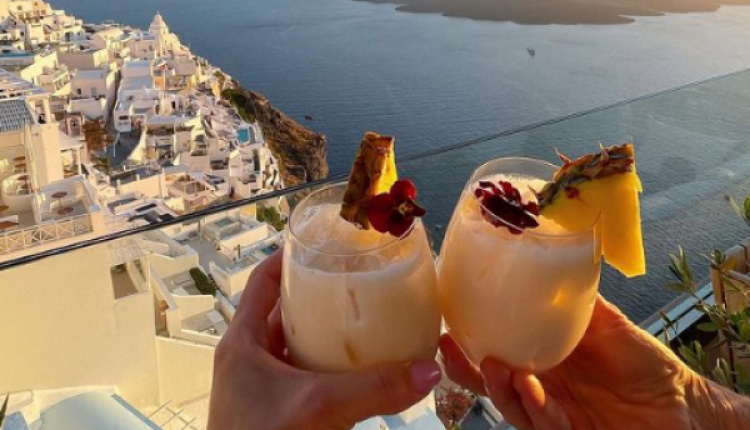 Five of Europe's best rooftop bars are located in Greece: in the city of Athens and on the island of Santorini, according to a study released by entertainment site MrQ.
To determine its 2022 European Rooftop Bar Index, MrQ analyzed 145 rooftop bars in 30 European cities. Based on five metrics that can "make or break" a great rooftop bar experience, the study examines average rating, number of reviews, the popularity of Instagram hashtags, and average temperatures in the summer.
MrQ includes five Greek rooftop bars on its Top 10 list:
3rd spot – PK Cocktail Bar, Santorini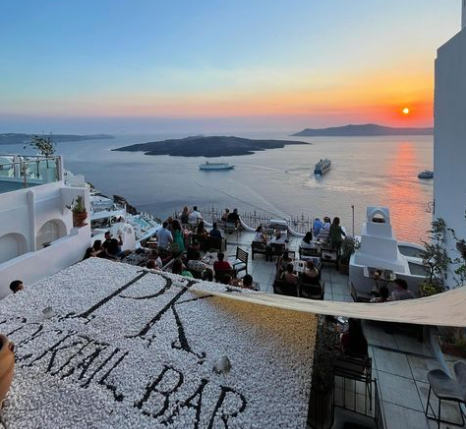 @pkcocktailbar
PK Cocktail Bar, Santorini's longest-running cocktail bar ranks third. Clearly popular with its customers, PK Cocktail Bar has secured an impressive five-star rating and the hashtag #pkcocktailbar has been used 2,583 times, MrQ says.
7th spot – Thea Terrace Bar, Athens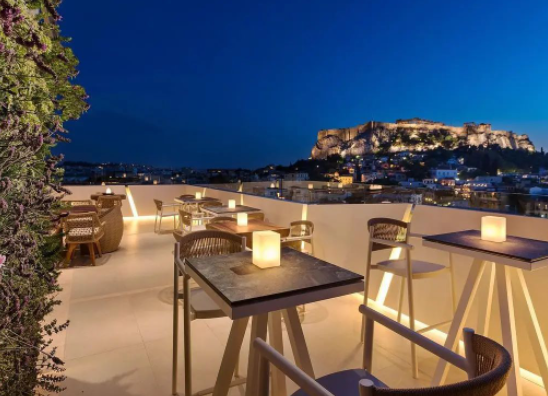 @athenshotspots
Thea Terrace Bar may be one of Athens' hidden gems, with just 134 Instagram hashtags, however, reviewers rate it 4.5 stars.
8th spot – V Lounge Cafe & Cocktail Bar, Santorini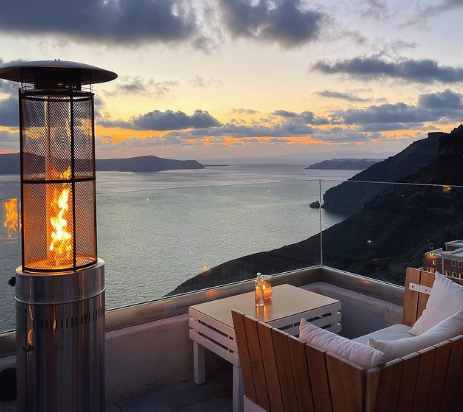 @santorini_vlounge_cocktailbar

On the top floor of the Panorama Boutique Hotel, V Lounge Cafe & Cocktail Bar ranks in eighth place and gets reviewed well, scoring 4.5 stars with 1,092 reviews.
9th spot – Metropolis Roof Garden, Athens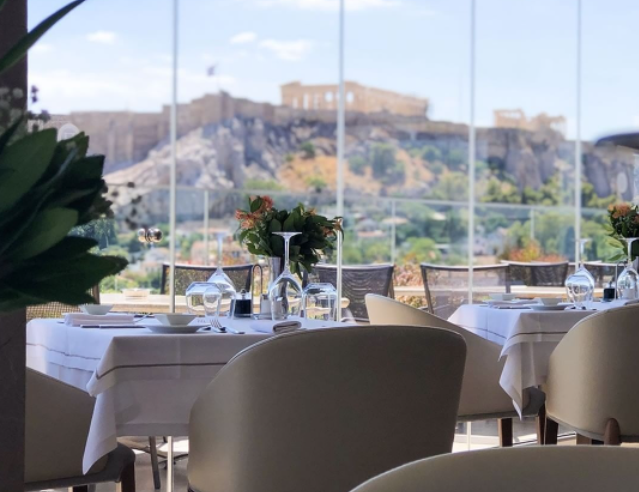 @electrametropolis


With just 138 reviews so far and 187 hashtags on Instagram, Metropolis Roof Garden has secured a near-perfect 4.5-star rating.
10th spot – Acropolis Secret Bar Restaurant, Athens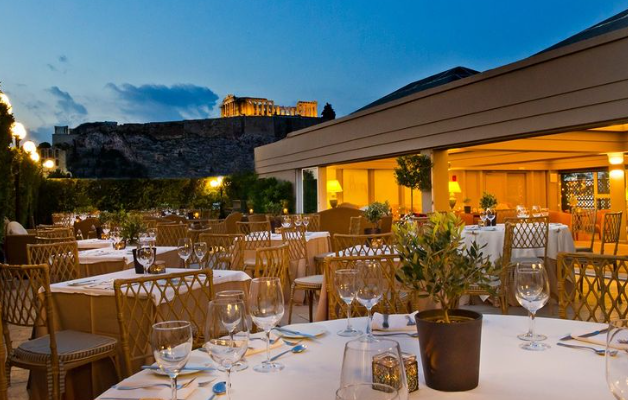 @divanipalaceacropolis


Rounding off the top 10 is another location in Athens, the Acropolis Secret Bar Restaurant with breathtaking views of the Acropolis Museum. Another one of Greece's best-kept secrets, this rooftop restaurant located on top of the five-star Divani Palace Acropolis, has a fantastic rating (4.5 stars).
Originally published on:
news.gtp.gr


Main image: @santorini_vlounge_cocktailbar