Samos Island Among Best Holiday Destinations In 2022
by XpatAthens
Wednesday, 12 January 2022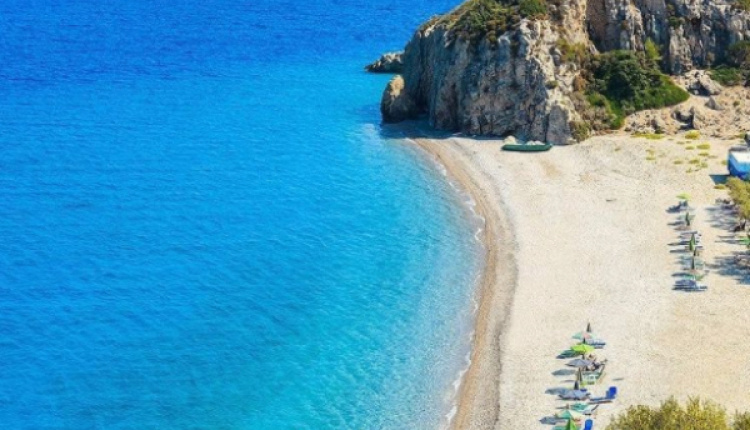 It's that time of the year: plan-making season. The time for resolutions and fantasizing about things to come. For travel sites, like last year, looking ahead at where we might be packing our bags to is shadowed by the uncertainty of where the pandemic is headed. But while staycations and virtual tours have been trending on Google for the last two years, the latest tendency seems to be… optimism. Like every other year pre-covid-19, the time has come for the annual lists of "best places to travel" in 2022.'

Unsurprisingly, Greece, renowned as one of the few countries that managed to keep tourism alive during the pandemic, has a place on most lists.

So it does on Condé Nast Traveller's list, which they introduced as being perhaps their most important one ever. Among the 22 destinations, a carefully curated selection of places around the world that they consider to be "coming into their own in 2022," we find the island of Samos.

According to the article, the North Aegean island, which is listed as one of the best places in the world to travel with family, is "quietly making itself known as the finest Greek island many people have never heard of," boasting the perfect combination of a lively main town (Vathy) and quiet villages. And why is it a great choice in 2022? Sustainability, a new priority amongst many travelers, is one reason. Samos is to be considered a sustainable choice, they emphasize, as it is unhurt by over-tourism, and food served is made with seasonal, local produce. The new Casa Cook hotel, set to open in May, is another reason. But more than anything, people should visit Samos for its authenticity:

"Samos's beaches are its real siren song, though – from the small but heavenly slice of shingle at the hamlet of Posidonio, to the spectacularly dramatic bluffs and waterfalls at Potami, which are enrobed with a liquid amber glow at sunset. Further inland you'll find the twin peaks of Ampelos and Kerkis towering above ambrosial pine forest and on their slopes blissfully unshowy mountain towns – such as Chora, Pagondas, and Mitilini – which have remained deliciously unchanged over the years," part of the motivation reads.

Other places highlighted by foreign media for this year have been, among others, Crete, by Travel+Leisure, and a Glyfada resort, by CNN.
Originally published on:
greece-is.com
Main image:
@samos.life